Islamic extremist planned to 'make Yellowstone supervolcano erupt' in US terror plot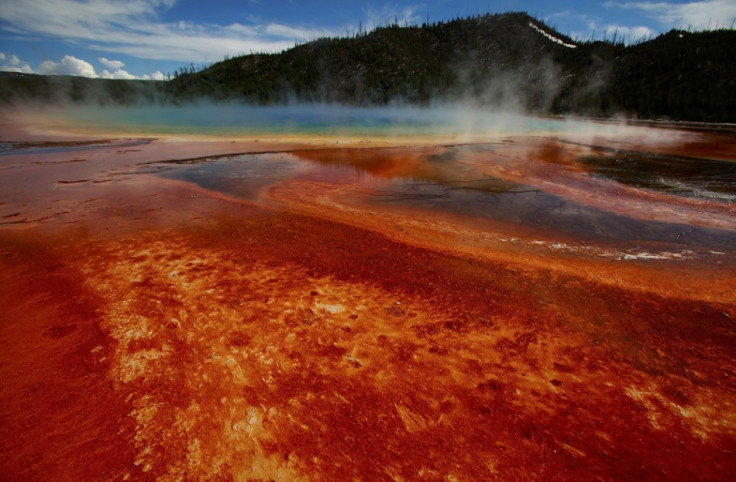 A man in Canada on trial for plotting to derail a passenger train also wanted to make Yellowstone supervolcano erupt, a Toronto court has heard.
Chiheb Esseghaier, 30, wanted to trigger a catastrophic volcanic eruption at Yellowstone National Park but ended up dismissing the idea because it would have been too difficult, a court heard.
An undercover FBI agent told how Esseghaier, a Montreal PhD student from Tunisia,and co-accused Raed Jaser, a Palestinian dispatcher from Ontario, talked about the "death and destruction" a blast from Yellowstone would cause.
"Wouldn't it be great if my enemies' worst national disaster could happen?" the agent told the court Esseghaier said.
Last year, scientists at the US Geological Survey explained what would happen if Yellowstone were to produce a supereruption. Findings indicated the umbrella cloud was capable of pushing ash as far as 1,500km away.
In the long-term, the authors said there would be major climate effects and large parts of the US would be blanketed in ash, causing disruption to transport, power and farming.
The agent said Esseghaier was "very passionate" about making Yellowstone erupt, but eventually decided to target the Canadian passenger train instead, the Star reports.
"No. We cannot do anything to make the volcano erupt. It's very deep. I don't have any access," Esseghaier is alleged to have said.
The agent told the court: "It was his conclusion that we need to focus on the project or projects." Clarifying, Jaser's defence lawyer John Norris added: "The train plot was a better bet than the volcano."
The idea of a train attack, apparently, had come from "The Responsible One," a man Esseghaier had met in Iran who supposedly had close ties to top al-Qaeda leaders.
Esseghaier allegedly planned to cut out up to 6m of train track using a military-grade laser. The train targeted was going from New York City to Toronto. The plotters supposedly worked out suitable sites to damage the tracks.
Jaser, 35, was reportedly concerned about the difficulties of attacking a train and preferred to go after high-profile targets with sniper attacks. He eventually dropped out of the train plot because he did not trust Esseghaier's operational security.
Both Jaser and Esseghaier pleaded not guilty. The trial continues.
© Copyright IBTimes 2023. All rights reserved.