The Islamic State (Isis) has gained control of parts of Rutba, 700 kilometres (434miles) south-west from Mosul, where Iraqi forces entered their second week of fighting to liberate the city.
Isis (Daesh) first launched the attack on Rutba on 23 October and after three days of fighting against US-backed Iraqi forces, the terrorist group is now reportedly in control of at least half of the city.
The attack on Rutba is thought to provide a distraction to the Iraqi, Kurdish and US-backed coalition forces currently making territorial gains against Isis in northern Iraq.
In the early hours of 25 October, US military spokesman Colonel John Dorrian told the Associated Press that "fighting is ongoing in Rutba" and that the town is still contested with Iraqi forces calling in reinforcements.
He said coalition strikes are supporting the Iraqi forces' "response efforts, including one against a Daesh convoy that was attempting to flee the area".
Strategically located near the Syrian and Jordan borders, Rutba is home to 20,000 people, whose fate is currently unknown as Iraqi officials have not provided details about possible casualties.
Al Jazeera reported the Islamist fighters seized the town mayor's office and captured and executed at least five people – civilians and policemen – and took control of several neighbourhoods on 24 October.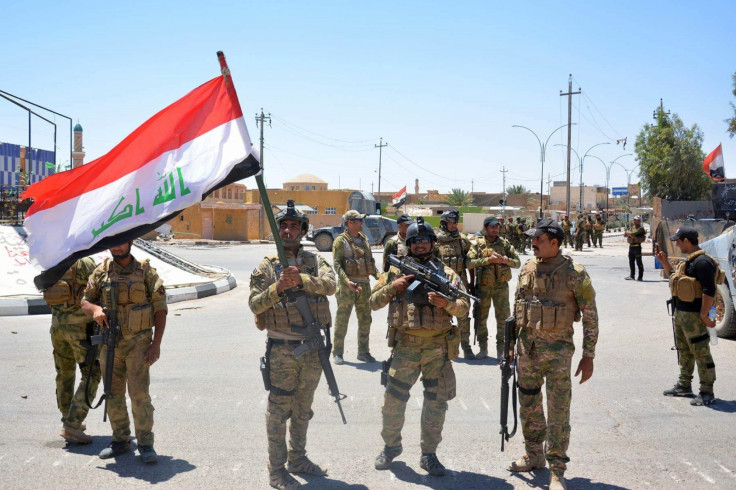 Isis militants gained control of half of the city in overnight fighting between Monday and Tuesday, security sources told Reuters. The Iraqi army and Sunni tribal fighters remained in control of the other half, which includes the town's entrances from the highway that links Baghdad and the western border.
Iraqi forces liberated Rutba from the Islamic State in May, facing little resistance from Isis fighters.