The Islamic State (Isis/Daesh) has beheaded 12 people in Palmyra, including teachers – in killings reminiscent of the May 2015 mass executions of 25 soldiers in the ancient Syrian city.
The Syria Observatory for Human Rights reported, on 19 January, that the 12 executed included four municipal employees including teachers, four regime soldiers and four rebels captured in Qalamon.
The executions took place on the grounds of Palmyra's museum. The resumption of executions in Palmyra is a conspicuous propaganda effort by IS to reassert its dominance in the area.
Palmyra, with its iconic 2,000-year-old ruins, has become one of most potent symbols for the ebb and flow of power in Syria's six-year civil war.
In May 2016 Russia put on a concert at Roman ruins at Palmyra as a symbol of its victory against IS. The concert followed the Kremlin announcing a full-scale withdrawal from the country saying all Russia's goals had been met.
Despite Russia's stated intention to withdraw, Moscow continued as the principal backer of the Assad regime along with Iran and the Lebanese Shia Hezbollah militia.
Despite a number of victories for the Assad regime, IS has been able to recapture Palmyra and, as the most recent round of executions would suggest, once again impose its regime of terror.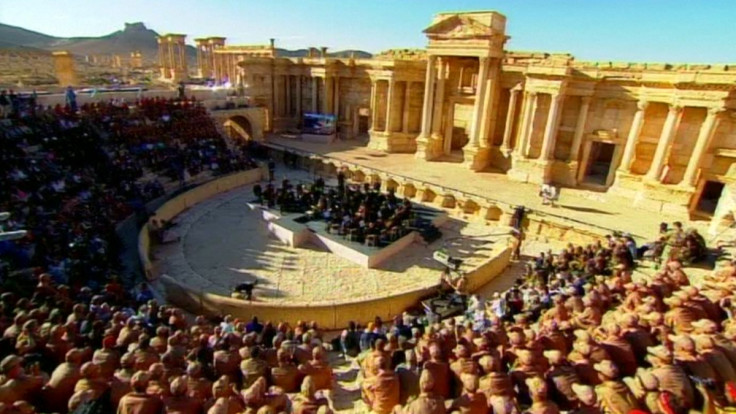 As they re-entered Palmyra in December 2016 the militants seized Russian arms including 30 tanks, large quantities of surface-to-surface Grad missiles, ammunition and tanks shells.
Russia claimed IS was able to overrun Syrian government forces with reinforcements from Mosul. Footage disseminated by IS at the time showed its forces standing next to abandoned Russian tanks and armoured personnel carriers at security checkpoints.