Russian President Vladimir Putin has announced the withdrawal of the "main part" of Russian forces in Syria. Putin added Russia's goals had been achieved in Syria following the country's intervention – which began on 30 September 2015 – reports AP.
The Russian president said the withdrawal of Russian troops had been co-ordinated with Syrian President Bashar al-Assad and should provide a catalyst to restart peace talks in Geneva over ending the five-year conflict.
Key Russian military installations in Syria, which include an airbase in Hemeimeem in the coastal province of Latakia, will continue to operate.
Speaking at the same time, Assad said in a statement on Syrian State television that he and Putin had agreed the reduction in Russian air power over Syria, Reuters reported. In the five months since the start of the Russian intervention, forces loyal to Assad have gained momentum against the country's rebels, thanks to the aid of their longest-standing ally.
"The effective work of our military created the conditions for the start of the peace process," Putin said was quoted by Reuters as saying.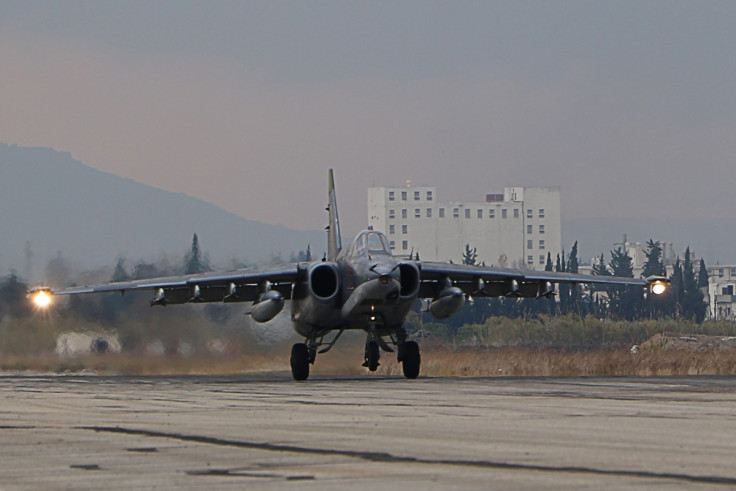 "I believe that the task put before the defence ministry and Russian armed forces has, on the whole, been fulfilled. With the participation of the Russian military... the Syrian armed forces and patriotic Syrian forces have been able to achieve a fundamental turnaround in the fight against international terrorism and have taken the initiative in almost all respects," he added.
The announcements from Moscow and Damascus come as the Syrian government and opposition meet in Geneva for "proximity talks". The meetings between opposing parties in the conflict and mediators faltered in February after an upswing in violence.
The talks came to be seen as a cover for a Russian-backed assault by Damascus, which allowed the Syrian government to retake crucial areas held by rebels since 2012.
Putin made the remarks in a meeting with Defence Minister Sergei Shoigu, and Foreign Minister Sergei Lavrov. The Financial Times reported that Russian forces, as part of their campaign in Syria, had killed 2,000 Russian militants operating in the country.
The US and Britain have both been deeply critical of Russia's involvement in the conflict, as the Kremlin targeted moderate rebels, rather than focussing solely on territory held by Islamic State (Isis) and other radical groups.