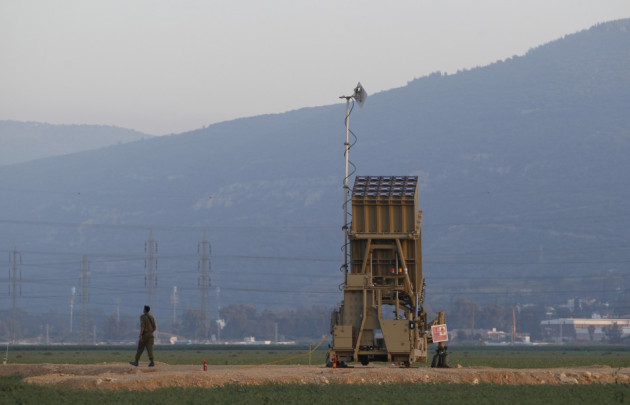 Israel has closed the airspace in the northern part of the country for civilian aircraft as two Iron Dome batteries have been deployed in the wake of rising tensions with Syria.
Israeli airline Arkia said in a statement that as the Israeli Defence Forces (IDF) have instructed them "on the closure of airspace in the north until 9 May, Arkia is forced to announce the cancellation of flights from Haifa to Eliat".
The IDF said the forces are coordinating with civilian authorities in managing the northern airspace as dictated by the latest developments in the region.
The northern part of Israel is just around 70 miles (115 km) from the Syrian capital Damascus. One of the missile interceptors has been stationed in Haifa and the other in the Israeli city of Safed.
Yona Yahav, the mayor of Haifa, has ordered the city to be in full preparedness for any attack emerging from Syria. He has also held meetings with top city officials.
"City Hall is a body which residents approach in case of emergency and we must prepare accordingly," said Yahav.
Local reports suggest thousands of Israeli troops were earlier called for a surprise drill in the northern region.
The Israeli army radio said the forces continue to remain on high alert as Tel Aviv suspects that the Lebanon-based military group Hezbollah is seeking more Iranian missile shipments.
Hezbollah-bound missile shipments were the target of the first Israeli attack. The second aerial bombardment is believed to have targeted Syrian military installations, including the Jamraya military research centre.
Stating that the Israeli attack leads to "all possibilities", Syria called it an act of "declaration of war".
Meanwhile, a local source in Syria has told Russia Today that Israel used depleted uranium shells in its airstrike.
"When the explosion happened it felt like an earthquake. Then a giant golden mushroom of fire appeared. This tells us that Israel used depleted uranium shells," a senior official of the Syrian army said. There is no independent confirmation of the report.