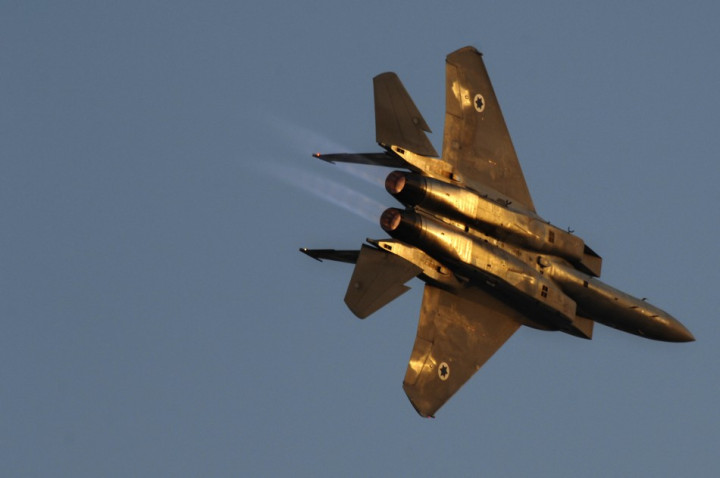 Israel flew more than half a dozen warplanes over Lebanese airspace in order to reportedly launch an airstrike on Syria, according to reports.
US media outlets, quoting top American officials, said Israel targeted a weapons site in Syria.
According to the New York Times, an unnamed Obama administration official said that Israeli aircraft had bombed a Syrian building. The authorities believe the strike took place "in the Thursday-Friday time frame," reported CNN.
If confirmed, the incident is likely to further fuel tensions in the region.
Ruling out that Syria's chemical weapons stockpile was a possible target, the officials said the planes did not enter Syrian airspace.
The Lebanese army confirmed that eight Israeli warplanes had flown over its country.
"At 7:10 pm Thursday, two Israeli warplanes violated Lebanese airspace entering above the sea west of Sidon and flying over all Lebanese areas as they conducted aerial manoeuvres," said the Lebanese army. The army is believed to have detected the flight of more warplanes in quick succession.
The Pentagon has officially refused to comment while the White House deflected the question to Israeli officials.
The Israeli military also declined comment saying: "We do not comment on reports of this kind."
A spokesperson for the Israeli embassy in Washington said: "We cannot comment on these reports, but what we can say is that Israel is determined to prevent the transfer of chemical weapons or other game-changing weaponry by the Syrian regime to terrorists, especially to Hezbollah in Lebanon," according to media reports.
Syria's UN ambassador Bashar Ja'fari told Reuters that he was not "aware" of any such attack on his country.
Earlier this year, Israeli warplanes had targeted an alleged weapons convoy near the Syria-Lebanon border region. The airstrike had sparked off serious tensions between the two countries triggering a war of words.