The Syrian representative to the UN has reportedly accused Israel of directly supporting Islamic State (Isis). Bashar al-Jaafari, Syria's permanent representative to the UN council, is alleged to have made the remarks on Wednesday (12 April).
The Jewish state is despised by Isis, the terrorist organisation that has urged its followers to kill Jews around the world. Attempts to smear Israel as a covet ally of Islamic militants has been an oft-repeated conspiracy theory around recent Middle Eastern conflicts.
Jaafari, 60, made the claim at a session of the UN Security Council organised to debate the future of war-torn Syria, according to the Jerusalem Post.
He is reported as saying: "The direct Israeli support to Isis through attacking Syrian army sites in Palmyra city on March 17 2017 added fuel to the fire and made things worse."
Another accusation al-Jaafari made was that Israel has treated injured al-Qaeda terrorists.
Jaafari's remarks came just two days after Israel announced it was closing the Taba border crossing with Egypt as intelligence reported an imminent threat from Isis, according to The Independent.
It is rare for Israel to publicly acknowledge playing a role in the Syrian conflict. However, Israeli Defence Minister Avigdor Lieberman warned Syria not to attempt to shoot down Israeli bombers when missiles were fired at Israeli planes near Palmyra on 17 March.
The UN Security Council met yesterday after the Syrian conflict entered a new chapter when the US launched missile strikes on Syrian military sites.
Later in the day, a resolution drafted to condemn the Syrian regime for last week's chemical weapons attack in Khan Sheikhoun failed after Russia voted against it. China, a traditional ally of Russia at the UN, abstained.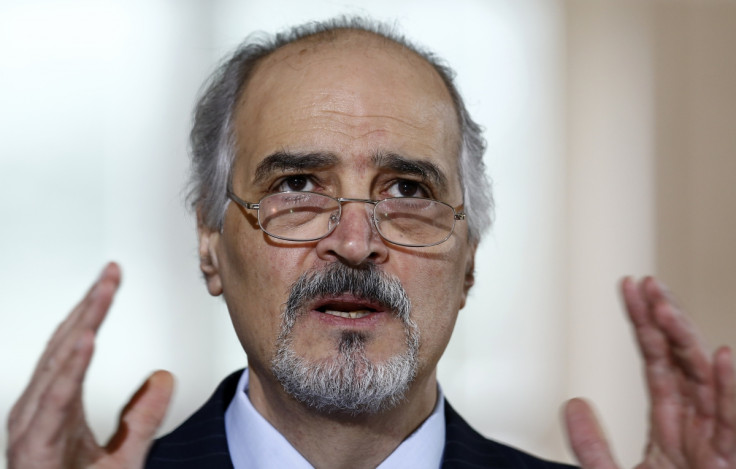 The Russians support the Syrian government's claim that the attack, which killed at least 85 people, was a false flag engineered by opposition forces to drag America into the conflict.
Jaafari said: "When the US administration and its allies felt that the terrorist groups began to retreat... they committed their flagrant aggression against al-Shayrat airbase under pretexts of using chemical weapons in the terrorist-held town of Khan Sheikhoun."
"This serious aggression had been plotted long in advance inside the secret rooms of intelligence agencies of Tel Aviv, Riyadh, Doha, Ankara, Amman, Washington, London and Paris," he added.