The Israeli Air Force has received three new ballistic missile interceptors, marking a "new era" for the country's air defences. The Arrow-3 interceptors were handed over to air force bases by the Israel Missile Defence Organisation (Imdo).
The Arrow-3 interceptors will reportedly form the uppermost layer of the country's multi-layered defence system that comprises the Arrow-2 interceptors, David's Sling and Iron Dome system.
The Arrow-3s that have been designed to target missiles above the atmosphere are capable of thwarting attacks and threats posed by short- and mid-range as well as long-range missiles.
Following their induction in the air force, the Israeli defence ministry said in a statement that all components of the Arrow missile defence system, the capabilities of their command and control centres and radar detection systems have been upgraded to make them compatible with Arrow-2 and Arrow-3 interceptors.
"The advent of the Arrow-3 as an operational system of the air force is a significant step up in the air defence of the State of Israel, and along with the Arrow-2 will reduce any chances of any harm to the State of Israel," the Jerusalem Post quoted the defence ministry as saying.
The country reportedly faces threats mainly from terrorists in the Gaza strip and from rival country Iran, which has tested nuclear-capable missiles in the recent past, despite strong condemnations from the US and other western powers.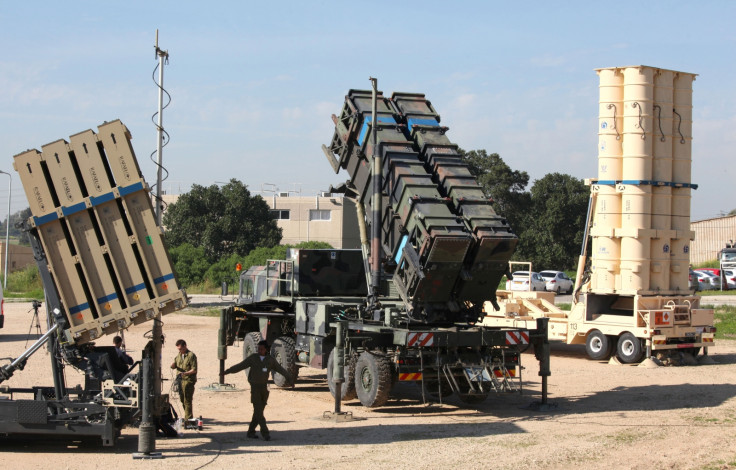 The Israeli defence ministry said both Israel and the US were dedicated to continue development and enhancement of ballistic missile defence systems as "threats continue to grow and new emerging threats surface".
"It is a new era in the Israel's multi-layered defence system," Imdo director Moshe Patel said.
The Arrow system was developed and produced by Israeli Aerospace Industries in partnership with Boeing, with the project partly financed by the US, AFP reported.