Obama's Israel policy sparks debate at Jewish-majority Woodmont Country Club
Lifelong member Jeffrey Slavin resigned saying he could not stay where the nation's first black president is disrespected.
Barack Obama's decision to abstain from a United Nations Security Council resolution criticising Israeli settlements sparked a controversy in the exclusive Woodmont Country Club in Washington, which the outgoing US president is touted to be joining after he walks out of the White House.
Several members of the club — primarily founded for Jewish Americans — are objecting to the president's membership accusing him of demonstrating an anti-Jewish stance. Jeffrey Slavin, the mayor of the Montgomery County town of Somerset, Maryland, and a lifelong member of the elite club, resigned on Monday (16 January), fuelling the ongoing debate.
"I can no longer belong to a community: Where Intolerance is accepted, Where History is forgotten, Where Freedom of Speech is denied, And where the nation's first black president is disrespected," Slavin reportedly wrote in an email.
The club leadership has so far made no comments on the ensuing debate, but only said the president has not applied for a membership. The speculation that golf-loving Obama might join the club was made in some media reports, following which a debate began among members over whether he was welcome at the club.
In an interview to Time magazine, published on Tuesday, the mayor explained that he resigned because the club leadership was not speaking about the controversy despite media reports suggesting the club was unwelcoming to the outgoing president.
"...what the story was to the average Joe or Jill on the street, is that my country club was blackballing President Obama for what the country did in that recent U.N. vote," he said.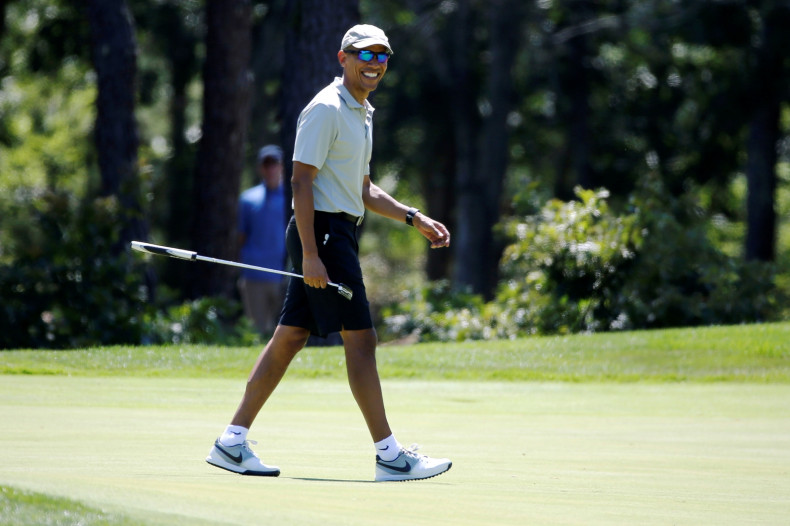 "My experience with Woodmont, starting with how it was formed in the first place, [is] that it was not a political place, there's nothing about your political viewpoints that is a criteria for admission, and it's a welcoming club for everybody.
"I think that the vast majority of the members would welcome President Obama with open arms whether they agreed with him or not. I've talked to friends, Republican friends who don't like President Obama, don't like what he's done for Israel — I don't agree with them at all — but they're appalled that he was not welcomed, because they have so much respect for the office and for him," Slavin said.
He added he would have felt and behaved the same way had it been Vice President Mike Pence, or incoming President Donald Trump's daughter, Ivanka.
"People are saying, 'Would you feel the same way if it was Vice President Pence, or Ivanka Trump?' And yes, I would feel exactly the same way if it was an attempt to blackball them. Because that's not what it's all about," he said.
Meanwhile, Slavin's email and his resignation followed an email from another longtime member of the club, Faith Goldstein, in which he wrote that Obama joining the club, where he has played four times during his eight-year presidency, will destroy it.
"He [Obama] has created a situation in the world where Israel's very existence is weakened and possibly threatened...," Goldstein wrote in a late December 2016 email obtained by The Washington Post. He added: "[Obama] is not welcome at Woodmont. His admittance would create a storm that could destroy our club."
Another member, attorney Marc B Abrams, reportedly called it "inconceivable" that Obama should be welcomed to the club because of his stance toward Israel.