Israel elections: Is ex-Mossad spymaster Meir Dagan the nemesis of Benjamin Netanyahu?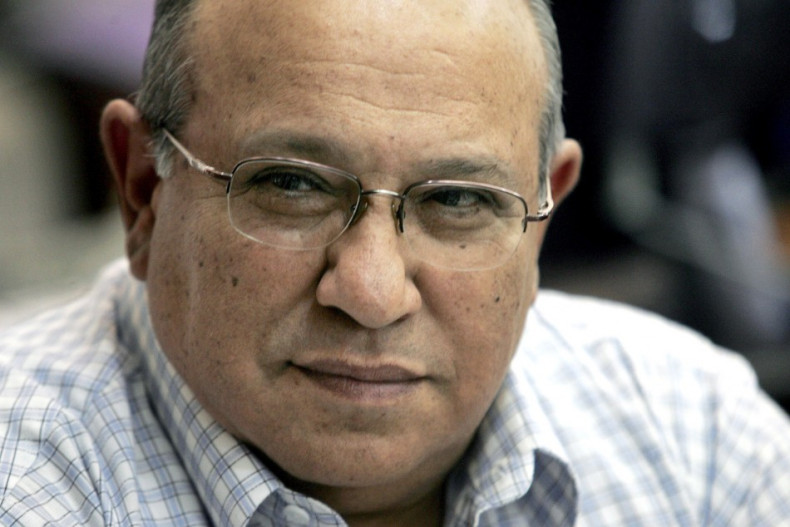 Israeli Prime Minister Benjamin Netanyahu has made a powerful enemy in ex-Mossad spymaster Meir Dagan.
As Netanyahu seeks to make the Israeli election on 17 March about security issues and in particular the threat of a nuclear Iran, the 45-year security veteran Dagan has panned his former boss and accused him of derailing Israel's relationship with the US.
Two weeks after the former spy chief, who stepped down as Mossad head after eight years in 2011, gave a heavily critical interview of Netanyahu to Israeli media, Dagan addressed a rally in Tel Aviv, telling 35,000 Israelis that his former boss was a threat to Israel's future.
"We have a leader who fights only one campaign — the campaign for his own political survival," he said.
The potency of this critique should not be underestimated. The Mossad (Israel's equivalent of the CIA or MI6) is held in heroic awe by Israelis, with a reputation for bold and unorthodox missions to neutralise Israel's enemies across the globe — including the kidnapping of the Nazi war criminal Adolf Eichmann and the hunting down and assassination of numerous Arab and Palestinian opponents.
Speaking exclusively to IBTimes UK, 70-year-old Dagan criticised Netanyahu over his opposition to the Iranian nuclear deal, which is being spearheaded by the US and seeks to end sanctions on the country if it suspends its nuclear programme.
In a controversial speech to the US Congress earlier in March – boycotted by US President Barack Obama and Vice-President Joe Biden – Netanyahu said the American-led talks paved the way for Iran to build an atomic bomb, an argument angrily refuted by Dagan.
"If we are to choose between war and agreement, it is always better to have an agreement. I understand the real price of war... If you are able to prevent it than that is always an advantage," said the former special forces soldier from his home in Tel Aviv.
In an earlier interview with Israeli media, Dagan said that while Israel had in the past played an important role in urging the international community to impose sanctions on Iran over its nuclear programme, Netanyahu's urging of the US to abandon ongoing talks with Tehran had forced Israel outside the diplomatic tent.
"A nuclear Iran is a reality that Israel will not be able to come to terms with [but] the person that has caused Israel the most strategic damage when it comes to the Iranian issue is the prime minister," Dagan said.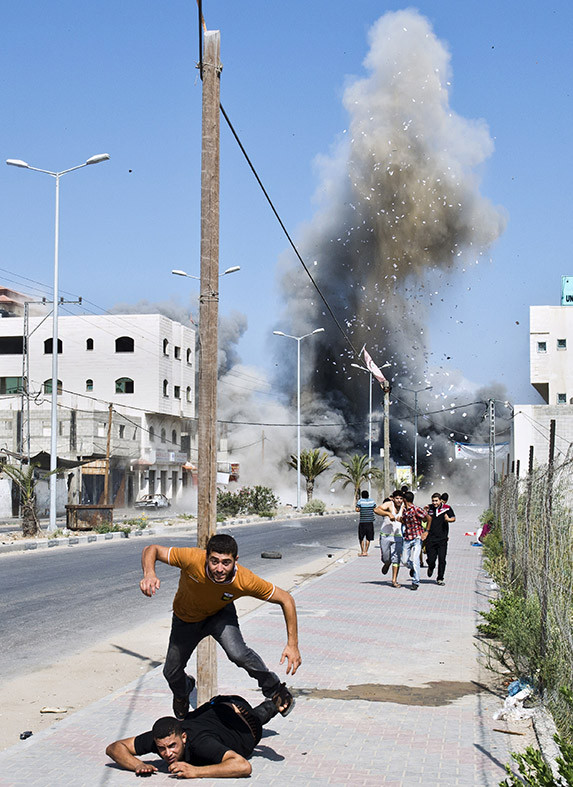 Palestinian men run from the blast as an Israeli air strike hits a house in Gaza City on August 23, 2014
Roberto Schmidt/AFP
"Israel could have ensured American assurances of action if and when the deal is broken. Given the current state of relations, however, I doubt that's achievable now."
Dagan said Netanyahu should have focused his efforts on lobbying European leaders and the Chinese but by attacking the US, he had effectively forced Obama to push ahead with the agreement, on which the US president has staked a significant portion of his legacy.
"I wouldn't have got involved in an internal American conflict, against the president. Congress will applaud Netanyahu, but the power is in the hands of the president. What will Netanyahu gain from this trip? I just don't get it. What's his objective – applause?"
Netanyahu has his fair share of critics, even before the 50-day war in Gaza in the summer of 2014 that left over 70 Israelis and over 2,100 Palestinians killed in the Gaza Strip. Like many, Dagan was angry the war ended with little or no long-term agreement – and with Israel no safer than it was when the conflict began.
"This government is failing on many issues, not just security. We were involved in the conflict in Gaza, which achieved nothing. We – all of Israel – were under fire for 50 days and it ended with a ceasefire which no political solutions – we are [now] simply waiting for the next war to take place," he told IBTimes UK.
Dagan also said the war had done serious damage to Israel's reputation overseas due to the massive destruction in Gaza, and criticised Netanyahu's dealings with the Palestinians in general, which he said was destroying the prospect of a two-state solution.
His criticism is all the more damaging for the Israeli prime minister because of the former spy's record at Mossad – where he served under Ariel Sharon and Ehud Olmert, as well as Netanyahu – and compelling story, which began with his escape from Nazi-occupied Poland as a five-year-old.
Before joining Mossad, Dagan had served in Gaza where he headed up Sayaret Rimon, the Israeli Special Forces commando unit.
Dagan's substantial defence and security pedigree is bound to hit Netanyahu hard, especially given the prime minister has attempted to make the entire election campaign about security rather than the soaring cost of living and an acute housing crisis.
His rhetoric against Iran and recent statements about Palestine – he once again spoke against concessions to the Palestinians in peace negotiations – is undoubtedly aimed at coveting the right wing, on which he relied throughout his last term to hold together a shaky coalition.
Michael Stephens, head of Royal United Services Institute for Defence and Security Studies, who met Dagan in January, said the gap between politicians and the security establishment in Israel was growing, with the latter tired of a long term solution to the conflict.
"It just reflects what the general security establishment think of Bibi [Netanyahu], that he's a cavalier who is consumed by dreams rather than by cold hard security calculus," Stephens said.
Dagan was dismissive of claims made by pro-Netanyahu politicians that he had launched a personal attack on the prime minister. He pointed out that it was Netanyahu's personal intervention in 2012 that helped secure him a life-saving liver transplant in Belarus.
"It is not even worth commenting on. We are a democracy and I am a member of the public. I don't have to keep my opinions to myself," he said.
The former Mossad head is a compelling figure for the anti-Netanyahu movement, especially at a time when the official opposition is fractured and relatively weak.
Even as pollsters put Netanyahu and a liberal coalition neck and neck ahead of the 17 March poll, Labour leader Isaac Herzog and former Netanyahu cabinet minister Tzipi Livni are by no means guaranteed to rally enough Israelis against the incumbent leader.
But Dagan ruled out any political aspirations of his own. He said: "The life of a politician is a little too complicated [for me]. You have to give up your privacy. And the more I listen to politicians the less I believe them."