Israel Finds Biggest Hamas 'Terror Tunnel' from Gaza Strip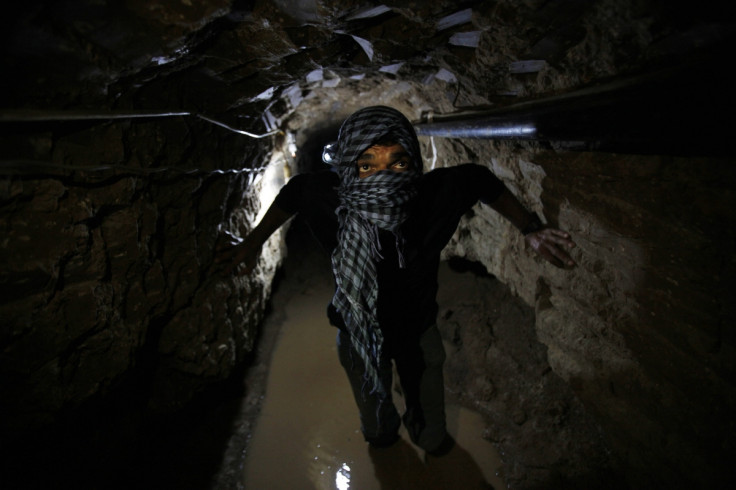 The Israeli military has discovered the biggest smuggling tunnel to date running from the Hamas-ruled Gaza Strip through to Israel.
Military officials said that the tunnel was built to enable attacks on Israel and the abduction of Israeli soldiers.
"This advanced tunnel was intended to pose a direct link and threat to Israeli territory, and enable Hamas terrorists to reach and harm Israeli civilians," said Lt Col Peter Lerner.
Lerner said that the "terror tunnel" opening was hundreds of metres inside Israel but that it had not been fully explored for fear of booby-traps.
He said that the tunnel, discovered by intelligence officials, was lined with concrete and was very sophisticated in its construction. He declined to disclose the location.
Hamas spokesman Abu Obeida said that the tunnel was old and recent rains had exposed the opening.
"Our mujahadeen [holy warriors] worked to fix it," Obeida said.
"The enemy's allegations about intelligence efforts behind the discovery are a big lie."
Hamas has dug numerous tunnels for use as smuggling routes. Many of them line the divide between the occupied territories and Egypt.
Since coming to power in 2013, Egypt's military-backed government has hindered Gaza's economy by closing 1,200 smuggling tunnels, which are used to import food, cars and weapons.
© Copyright IBTimes 2023. All rights reserved.