Israel Fires Shells Into Lebanon As Tensions Rise Over Iran Attack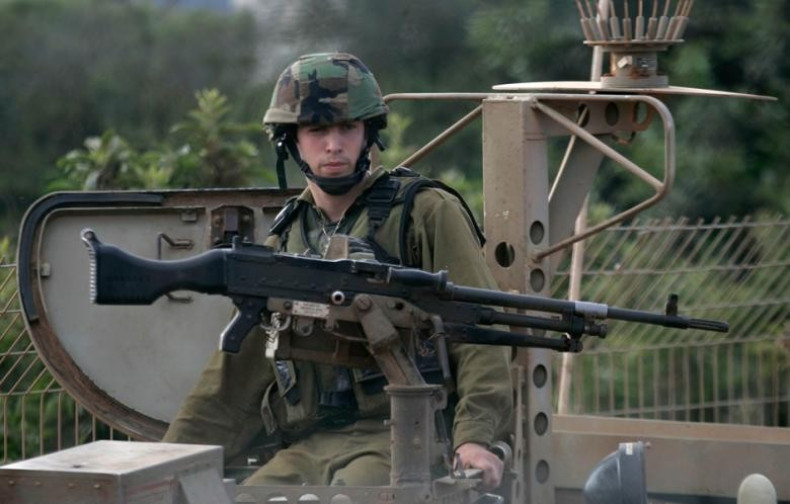 Lebanon claims Israeli forces have fired smoke shells over the border, targeting protestors returning from an annual anti-Zionist celebration organized by militant group Hezbollah.
According to Lebanon's National News Agency, Israeli troops fired a total of three shells at the Lebanese civilians, who were on the way back from Quds day, an event conceived by Iran's former supreme Ayatollah Khomeini that celebrates the Palestinian nation and opposes Israel's control of Jerusalem.
The shelling reportedly took place near the Fatima Gate, a former border crossing that has been closed since Israeli forces withdrew from Lebanon in 2000.
Although Lebanese and United Nations peacekeeping troops were dispatched to the area following the shelling, no casualties were reported.
Local reports also suggest an Israeli reconnaissance plane was seen flying over Naqoura, a village in southern Lebanon, before heading to Beirut on its way back to Israel.
Mounting Tension
News of the shelling comes just days after reports that Israel is planning an attack on Iran's nuclear facilities.
Former Mossad chief Danny Yatom recently said that, if Israel does carry out an attack on Iran, it might also have to target parts of Lebanon and Gaza to deter threats from Hezbollah and Hamas.
Israel estimates Hezbollah has up to 45,000 rockets and Hamas also has its own arsenal, meaning the two groups could retaliate for an attack on Iran by targeting several Israeli cities.
Yatom said that the Second Lebanon War of 2006 showed Israel will "have to stop the firing of missiles, both from the north and the south, as quickly as possible."
To do this, he added, Israel would have to "act with great force against the infrastructure in Lebanon and Gaza, and it is possible that the price that Lebanon and Gaza will pay will be horrible. We are liable to destroy, or likely to destroy, parts of Lebanon and parts of Gaza, so that our citizens will not suffer and be killed."
Yatom's warning has been echoed by a senior Israeli military official, who said that the "entire nation of Lebanon" will "pay the price" if Hezbollah retaliated against any Israeli strike on Iran.