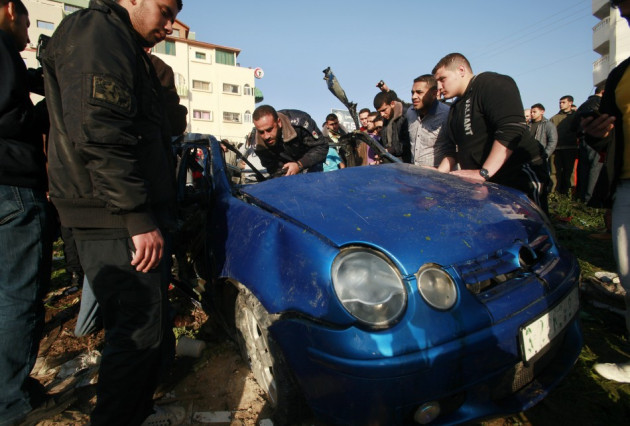 An Israeli air strike on Palestinian targets in Gaza has killed the leader of the Popular Resistance Committee (PRC), an armed coalition loyal to Hamas believed to have kidnapped Israeli soldier Gilad Shalit.
The Israeli Defence Forces (IDF) targeted Zuhir al-Qaisi, the secretary general of the group, and his collaborator, Mahmoud Hanani, who were driving through northern Gaza.
The IDF spokesman said al-Qaisi was planning a coordinated terror attack on Israel's border with Gaza. Earlier in the day, two mortar bombs were fired into Israeli territory. IDF officials called the initial attack "unprovoked".
"A total of 56 rockets of various ranges were launched from Gaza into Israel from the beginning of 2012," tweeted Avital Leibovich, the official Israel Defence Forces spokesperson.
"In March there were 8 rockets launched from Gaza into Israel. That's an average of one rocket per day! Although the IDF is not interested in an escalation, it will act in order to defend the people of Israel."