Israel Gaza Crisis Continues to Escalate as Shelling Rages
Hamas in no mood to relent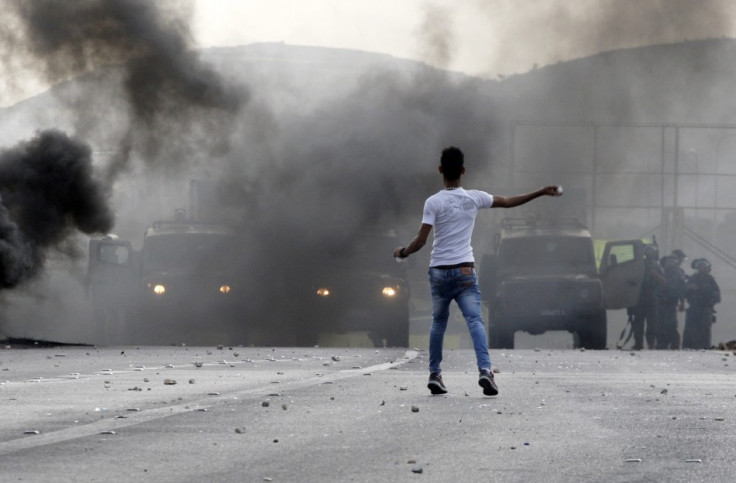 The fighting between Israel and Gaza continues to escalate as both sides intensify their attacks on each other. In an orchestrated attack on Gaza, Israel has deployed its naval force in addition to resorting to aerial bombardment.
One of the missiles reportedly struck a media office in Gaza injuring half a dozen reporters. "At least six journalists were wounded, with minor and moderate injuries, when Israeli warplanes hit the al-Quds TV office in the Showa and Housari building in the Rimal neighbourhood of Gaza City," said health ministry spokesman Ashraf al-Qudra , according to Ynetnews.
Meanwhile, rockets from Gaza are targeting the Israeli region including Tel Aviv but are being intercepted.
A defiant Hamas military spokesperson Abu Ubaida said: "This round of confrontation will not be the last against the Zionist enemy and it is only the beginning," adding that Hamas has enough strength to defeat its opponents.
Apart from the coordinated air and naval attack, the Israeli Defence Forces is also reportedly preparing for a ground invasion calling up thousands of troops.
The Lebanon-based Islamic militant group Hezbollah has warned Israel against a ground invasion and its leader Sayyed Hassan Nasrallah said:"The Israelis will commit a stupid mistake if they decide to launch a ground operation against Gaza. The resistance in Gaza has acquired power, determination and planning capabilities."
Nearly 47 Palestinians including a dozen children and scores of civilians have been killed in Israeli bombardment so far. Three Israelis have lost their lives in the 500 odd rockets fired from the Gaza strip. The IDF has fired around 900 rockets, said reports.
Israeli Prime Minister Benjamin Netanyahu has agreed to a comprehensive ceasefire if firing of rockets from Gaza stops, suggest local reports.
Egyptian President Mohammed Mursi who is said to have been in touch with both sides has also said "there are some indications that there could be a ceasefire soon" adding there are "no guarantees."
A ceasefire plan jointly offered by Egypt, Turkey and Qatar is on the anvil while some world leaders are likely to arrive in the region in an attempt to end the conflict.
© Copyright IBTimes 2023. All rights reserved.