Striking Images of Israel Gaza Conflict [PHOTOS]
The fighting in the Gaza strip continues to escalate through the fifth day of the conflict as Israel continues its attacks on Hamas.
Israeli forces have deployed warships in addition to aerial bombardment, and reports suggest that nearly 50 Palestinians have perished in the attacks.
Palestinian rockets targeting Tel Aviv have been intercepted by Iron Dome, Israel's high-tech defence system.
"As of now we have struck more than 1,000 targets, so Hamas should do the math over whether it is worth or not to cease fire. If there is quiet in the south and no rockets and missiles are fired at Israel's citizens, nor terrorist attacks engineered from the Gaza Strip, we will not attack," tweeted Israeli Vice Prime Minister Moshe Yaalon.
During the five days of bombardment, the Israeli Defence Forces (IDF) has fired at least 900 rockets in the Gaza region aimed at government buildings and media offices.
In retaliation, some 500 rockets have emerged from the Gaza region so far while 250 other missiles have been intercepted by Israel.
Clashes have crossed the border and entered the cities of Tel Aviv and Jerusalem, prompting a strong retaliation from Israel.
Leaders, including Egyptian President Mohammad Mursi, are trying to bring about a ceasefire. The Israelis are threatening a ground invasion for which nearly 75,000 reservists are on standby.
Although Israeli Prime Minister Benjamin Netanyahu earlier said that a ground offensive would only take place if the Palestinians increased their rocket attacks, he has made it clear that the country is equipped to "significantly expand" its operation in Gaza.
"The soldiers are ready for any activity that could take place," he told a meeting of policy-makers.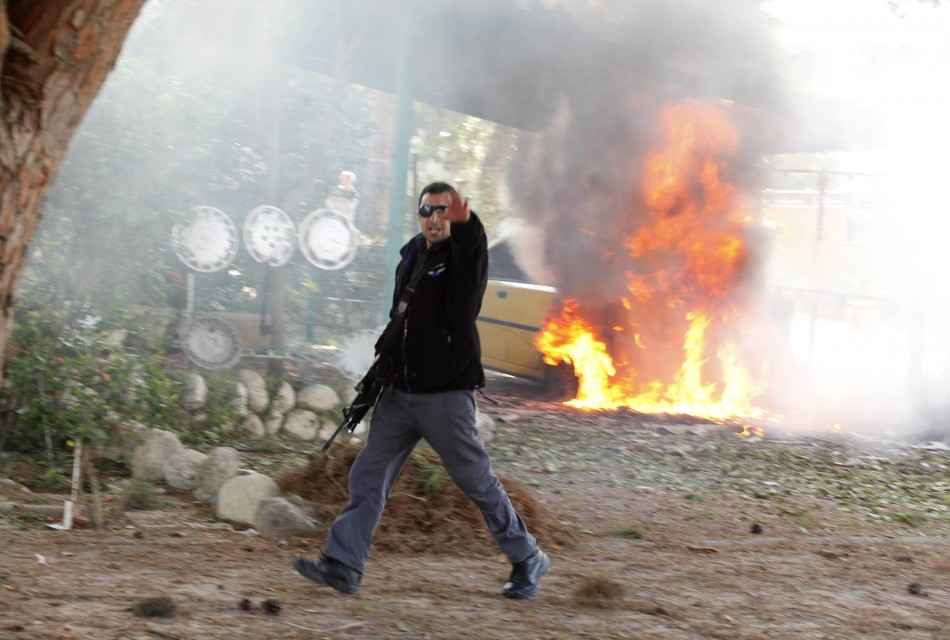 © Copyright IBTimes 2023. All rights reserved.