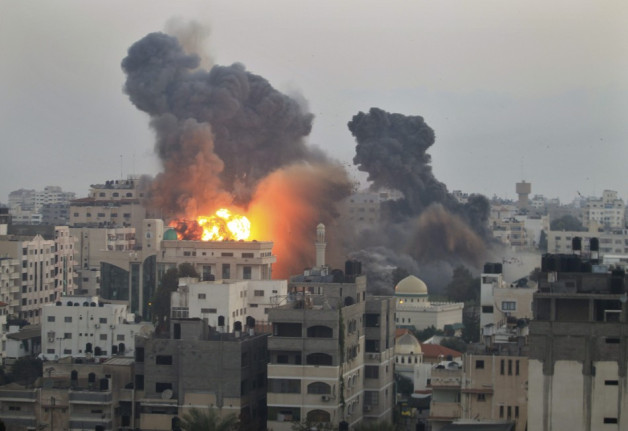 Two rockets launched from the Gaza Strip have landed in Israel, in response to the airstrike carried out by Israeli Defence Forces on Tuesday evening.
The rockets landed in an open area near the southern city of Sderot, causing no significant damage or injuries. However the attack caused widespread panic, sending hundreds of families fleeing for cover.
The IDF said it "identified rocket launchings from north Gaza toward the Sha'ar Hanegev Regional Council. A siren was heard in Sderot at 7:33 am. Residents entered protected spaces. The rockets apparently landed in open areas."
The bombardment started minutes after the children of Sderot arrived at school. Local resident Shimon Abutbul told Ynet News: "I had a feeling that the other side would respond after the IDF attacked in Gaza and that's exactly what happened.
"It is frightening to send children to school like this. But we calm down as soon as they arrive at the fortified school."
Hours ahead of the attack, Israeli defence minister Moshe Ya'alon had warned: "Israel holds Hamas responsible for everything that is fired from Gaza. We will not allow a routine of [rocket] fire at our civilians and forces.
"In the Golan Heights as well, our policy is that we have no intention of ignoring fire from Syria toward Israeli territory, incidental or not, and we will respond with a strike."
Gaza's response came after the Israeli forces carried out an aerial attack targeting two alleged terrorist installations in northern Gaza. A statement from Hamas said "occupation planes" carried out the attacks, but claimed no-one was wounded.
Yesterday's bombardment was the first attack after the Egypt-brokered ceasefire in November 2012, which quelled eight days of fighting between Israel and Gaza. Israel-Gaza conflict.
During the eight days of conflict, 170 Palestinians and six Israelis were reportedly killed.