Israel: Human Rights Watch 'War Crimes' Report is 'Beyond-Bias'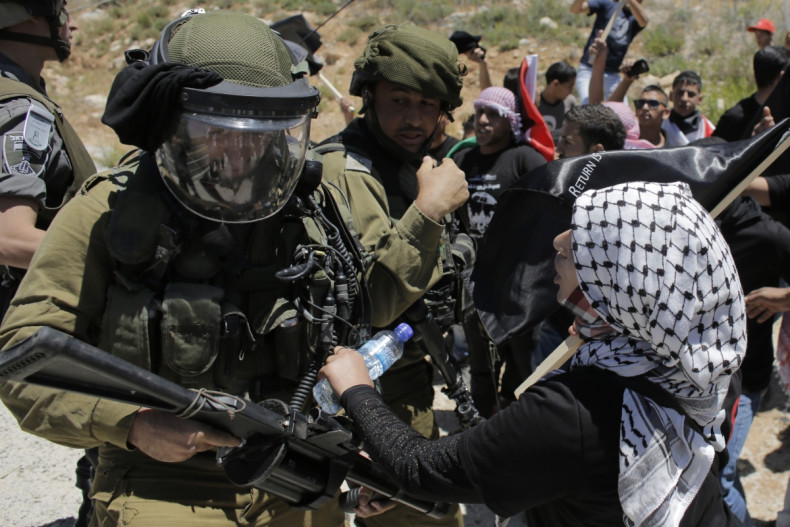 Israel has accused a rights group of being "beyond-bias" for a report in which it claimed the shooting and killing of two Palestinian teen protesters on Nakba Day in the occupied West Bank constituted a war crime.
Human Rights Watch (HRW) said Nadeem Siam Nawara, 17, and Mohammad Mahmoud Odeh, 16, "posed no imminent threat to the forces at the time" they were shot with what appeared to be live ammunition.
A footage released by Israeli NGO B'Tselem showed the pair being shot in the chest and back respectively by Israel Defence Force (IDF) soldiers at the protest near Ofer Prison in Beitunia.
In the report, entitled: "Killing of Children Apparent War Crime", HRW says the "willful killing of civilians by Israeli security forces as part of the occupation is a war crime".
But Yigal Palmor, foreign ministry spokesperson, rebutted the accusation in a statement released to IBTimes UK.
"HRW has lost all its credibility on Israel, since a few years ago when it collected Saudi money with the confessed intention of writing incriminating reports on Israel with it," he said.
"Nobody has taken HRW's reports on Israel seriously since that time and in the latest occurrence of a beyond-bias report, they are making yet again a far-fetched claim based on zero evidence."
"An investigation is still ongoing and its very hard to establish where the shots came from and it's not clear at all whether Israeli soldiers fired any live ammunition at all. But obviously HRW knows best, as always, and they have the evidence to incriminate Israel."
Nakba Day, otherwise known as the Day of Catastrophe, relates to the creation of the state of Israel in 1948, after which 90% of the 1.4 million Palestinians - living on the land that is today called Israel - fled or were forced into exile, according to the Palestinian Central Bureau of Statistics (PCBS) in Ramallah.
Israel's defence minister Moshe Ya'alon, who said he had not yet seen the video, claimed the footage had been manipulated with editing techniques.
He claimed that the Nakba Day protest was "violent, during which Molotov cocktails and stones were thrown at border police officers who felt that their life was threatened, and acted accordingly".