Four Israeli soldiers killed in a truck attack in Jerusalem on Sunday have been buried. The soldiers have been identified as Yael Yekutiel, 20, Shir Hajaj, 22, Shira Tzur, 20, and Erez Orbach, 20.
The truck was driven at high speed into the group of soldiers in Jerusalem's Armon Hanatziv Promenade, with 15 others wounded in the attack. The Israeli military said the soldiers had been participating in an educational trip. It said three cadets and an officer were killed, and 17 others were wounded. Three of the dead, including the officer, were female.
Security camera footage broadcast on Israeli TV stations showed the truck barreling at a high speed into a crowd of soldiers gathered next to a bus. The truck then quickly backed up before the driver was shot dead.
"He drove backward to crush more people. That was really clear," Leah Schreiber, a witness, told reporters.
Israeli Prime Minister Benjamin Netanyahu said the attacker was a supporter of Islamic State. He was shot dead at the scene, and has since been identified as Palestinian Fadi Ahmad Hamdan al-Qunbar.
Details of the lives of the soldiers killed are emerging.
Tzur lived in Haifa and had American-born parents. She began her service in the pilot's training course and was a cadet with the intelligence corps. Her funeral took place at Haifa's military cemetery on Monday.
Orbach is the eldest of six brothers and volunteered for military service in the Israeli Air Force before setting out to become an officer. He holds US citizenship through his mother, a family member told Haaretz. His funeral was on Monday at the cemetery in Kfar Etzion.
Yekutiel completed the officers training course two months ago and was transferred to serve as a propaganda officer in the Education Corp. She leaves behind her two parents and a sister. Her funeral took place at the military cemetery in Kiryat Shaul on Monday. Yekutiel was accompanying the soldiers as an education officer on a trip when they were attacked.
Hajaj, one of four sisters, was an officer in the Intelligence Corp. Her funeral was held on Monday at the military cemetery of Mount Herzl in Jerusalem.
The attacker, identified as 28-year-old Fadi Qunbar, came from the Palestinian neighborhood of Jabel Mukaber in east Jerusalem — located near the attack site.
Overnight, nine people were arrested in the Jabal al-Mukabbir neighbourhood, including at least five members of the dead attacker's family.
According to Associated Press, relatives and neighbors said Qunbar, a father of four, espoused an ultra-conservative version of Islam, known as Salafism, and had no known ties to militant groups. Salafism is split into peaceful and violent streams, with the latter promoting ideas that are close to those of IS.
Neither IS nor any other group claimed Sunday's attack. The vast majority of attacks in the current wave of violence were carried out by individuals without links to militant groups.
A woman who identified herself as Qunbar's sister told journalists that his wife had asked him to come home for lunch, but that he turned her down because he "had work to do." She said police had arrested the attacker's parents, wife and two brothers.
The Gaza-based militant organisation Hamas praised the attack, but fell short of claiming responsibility.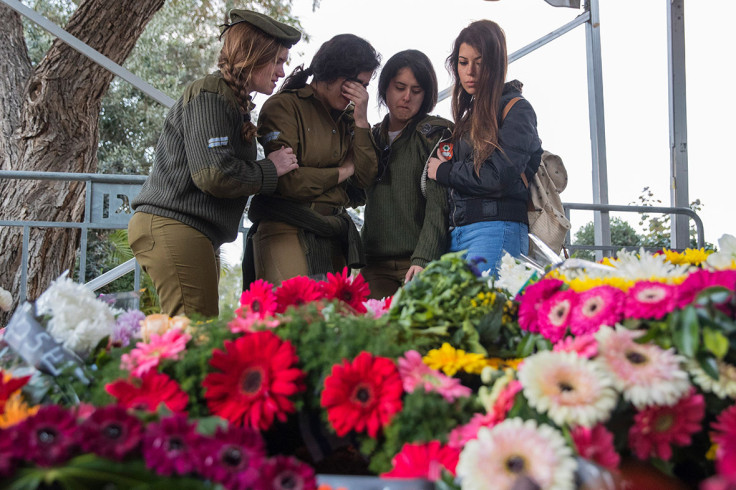 The attack came as tensions have been rising in the combustible city following a series of statements by people close to President-elect Donald Trump that he is determined to move the U.S. Embassy to Jerusalem. The United States, like other countries, keeps its embassy in Tel Aviv, saying the fate of Jerusalem must be decided in negotiations between Israel and the Palestinians.
Israel claims the entire city as its capital. The Palestinians seek east Jerusalem, captured by Israel in the 1967 Mideast war, as the capital of a future state. Israel has annexed the eastern sector, home to the Old City and sensitive holy sites, and says it will never allow the city to be divided.
Meanwhile, the mood in Israel has been charged following last week's manslaughter conviction in a military court of a soldier who killed a badly wounded Palestinian assailant last March as he lay on the ground. The soldier's sentencing is due next week.