Israel: Mysterious gold object weighing 8.5kg discovered in Jerusalem cemetery
NOTE: An update has been added to the end of the article
A mysterious gold object weighing 8.5kg has been discovered in an old building in a Jerusalem cemetery. Experts at the Israel Antiquities Authority are so baffled as to what it is they are seeking help from the public to identify it.
The object – which would be worth around £200,000 in today's market if it is solid gold, although it is probably just gold-plated – was discovered by a maintenance worker at the cemetery. They found a "suspicious object" buried inside an old building within the cemetery grounds and contacted the police.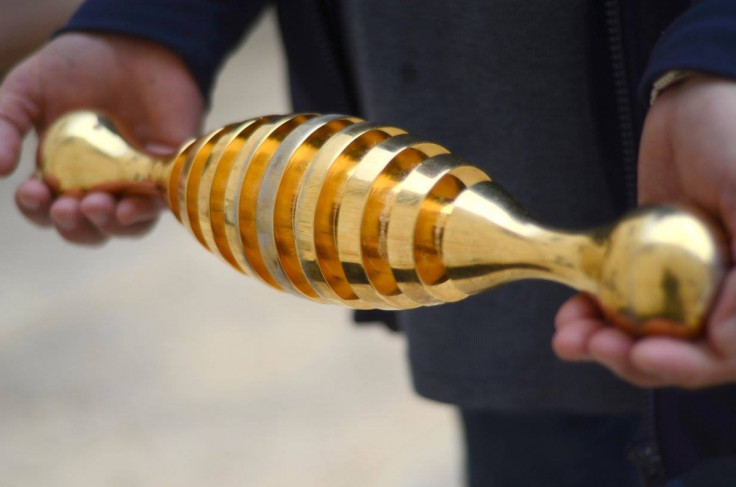 A controlled explosion revealed the item. Details of the cemetery and building in which it was discovered have not been disclosed. "The object was turned over to Antiquities Authority inspectors for examination; however, the archaeologists announced that they had never before encountered such an item," the IAA said in a statement. The object is a similar to a baton, with two spheres at each end connected an elliptical centre. The centre is also surrounding by gold rings.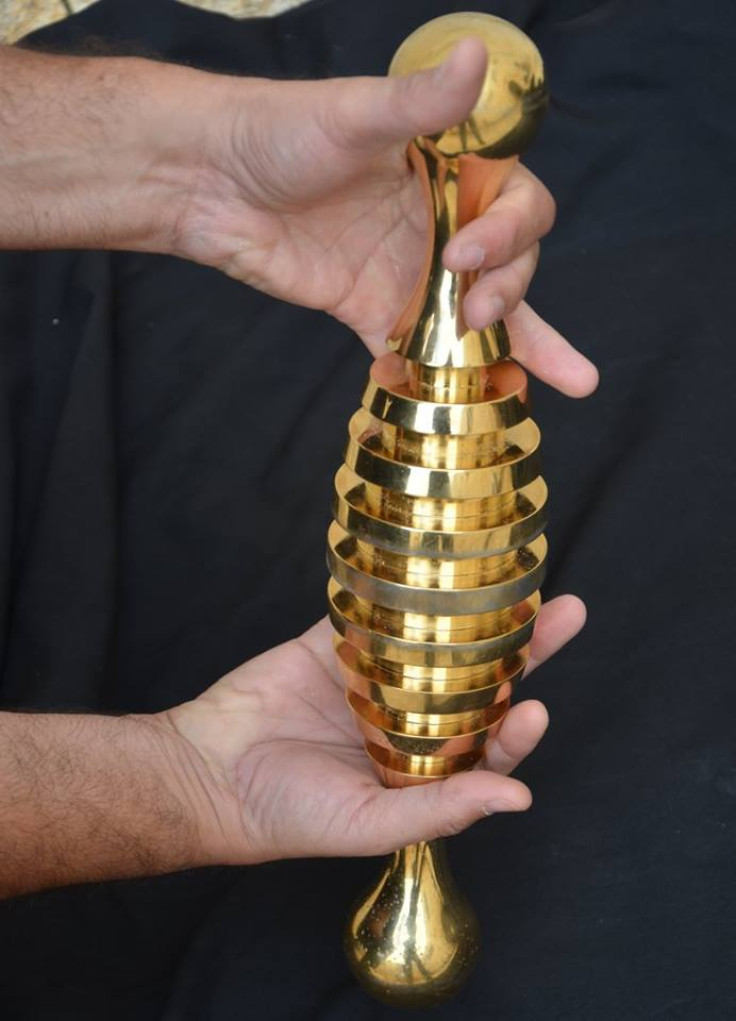 Researchers have sent the item away for metallurgical analysis and other tests, but are yet to gain an understanding of just what the object is; they do not know how old it is or what its function was. They added: "Now the Israel Antiquities Authority is calling on the public for help in clarifying how and why the object came to be in the bottom of an old building in the cemetery, and what it was used for?"
UPDATE MYSTERY SOLVED
Eagle-eyed IBTimes UK readers have solved the mystery. It turns out it is a New Age Isis energy beamer that is supposed to protect you against the "harmful effects of radiation" (from things like WiFi, power lines etc). They come in different sizes so you can wear them or have them in a room. The makers (Weber-Bio) note there is absolutely no scientific validity to these claims. Also how it ended up in the cemetery is still unknown.
© Copyright IBTimes 2023. All rights reserved.