Israel: Netanyahu says 'return' of 6 million Palestinian refugees an 'impossible fantasy'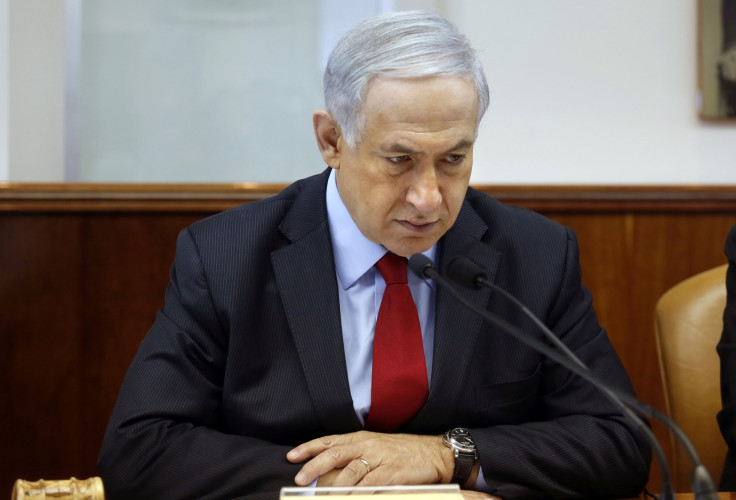 Israeli Prime Minister Benjamin Netanyahu has condemned comments made by Palestinian Authority President Mahmoud Abbas that six million Palestinian refugees were waiting to "return" to Israel as "impossible fantasies".
The Palestinian leader said that "we need to find creative solutions because we cannot close the door to those who wish to return" in an interview to Egyptian daily Akhbar Al-Yawm on 30 November which was translated just days ago, drawing Netanyahu's ire.
The Israeli leader said that peace in the conflict would only arrive when Palestinians ended their claim to their "right to return" to Israel.
"Real peace will only come with leadership that demands from the Palestinians to accept the three pillars of peace," Netanyahu said in a pre-recorded video message.
"One, genuine mutual recognition; two, an end to all claims, including the right of return; and three, a long-term Israeli security presence. Now, I will never give up on this triangle of true peace."
Netanyahu's spokesman, Mark Regev, said that Abbas was taking "maximalist positions" in his interview.
"The Palestinian leadership does the Palestinian people no service when they cultivate impossible fantasies," Regev told The Times of Israel.
"It's high time the Palestinian leadership abandon these sort of maximalist positions which make reaching a peace agreement more difficult."
Abbas also ruled out the recognition of Israel as a Jewish state in the somewhat controversial interview in the eyes of the Israeli elite.
"We cannot recognise a Jewish state. We will stand against this enterprise, not out of obstinacy, but because it contradicts our interests," he said.
"The first to suffer from this law would be the 1.5 million Arabs who would no longer belong to Israel, due to their religion. The first to protest this law were the Druze."
He went on to compare Israel to the Islamist militant group the Islamic State (IS) because of the aim to create a Jewish state in similar vein to that of an Islamic caliphate.
"There is another reason [Israel] will not allow the return of refugees. There are six million refugees who wish to return, and by the way, I am one of them. We need to find creative solutions because we cannot close the door to those who wish to return," he added.
"Israel aspires to a Jewish state, and IS aspires to an Islamic state, and here we are, suspended between Jewish extremism and Islamic extremism. [IS leader] Abu Bakr Al-Baghdadi will have an excuse to establish an Islamic state after the Jewish state law is approved."
© Copyright IBTimes 2023. All rights reserved.