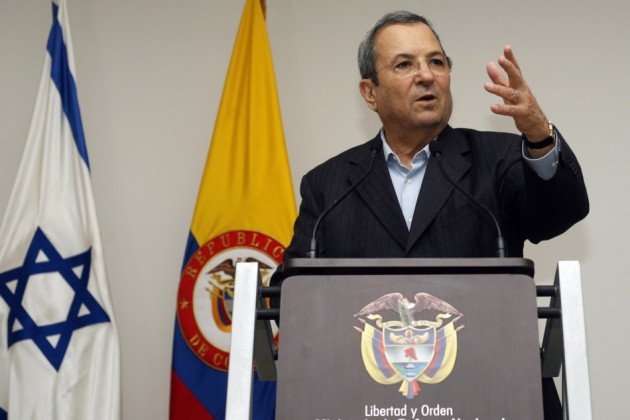 Israel's defence minister Ehud Barak is poised to leave politics after January's general elections.
A former general and prime minister, Barak said he had struggled with the decision for weeks but ultimately opted not to run again for the post.
"I didn't make this decision without hesitating, but I made it wholeheartedly," he said.
Barak, 70, who heads a small centrist faction in parliament, made the announcement even though his Independent Party gained momentum after Israel's recent military offensive on Gaza.
"I feel I have exhausted my political activity, which had never been an object of desire for me. There are many ways for me to serve the country, not just through politics," he said. He said that his decision was prompted in part by his desire to spend more time with his family.
In an interview with Haaretz, Barak criticised the government and claimed that prime minister Benjamin Netanyahu and foreign minister Avigdor Lieberman should have done much more to advance the peace process with the Palestinian Authority.
Netanyahu thanked Barak for his service to the country, adding that he appreciated "his contribution to security of state".
Barak served in the IDF from 1959 to 1995. Among other operations, he led the 1972 mission against Palestinian militants from the Black September group who had seized a Sabena flight and forced it to land at Ben Gurion airport in Israel.
Disguised as a ground technician, Barak convinced the militants that the plane needed repairing and quickly overpowered them, killing two men and taking two women. captive
In 1976, he organised the raid on Entebbe airport in Uganda and helped rescue 102 hostages aboard a plane held by the Popular Front for the Liberation of Palestine.
After leaving the IDF, Barak joined the government of Yitzhak Rabin as interior minister. After Rabin's assassination in 1995, Barak served as foreign minister in the government of Shimon Peres.
He was elected leader of the Labour party and defeated Benjamin Netanyahu in 1999.
But in 2001, his government collapsed and he lost the premiership to Ariel Sharon. He returned to frontline politics in 2007, joining Ehud Olmert's ruling coalition as defence minister and has held the post since.