Syria Civil War: Israel Warns Assad against Widening Attacks
IDF and Syrian troops exchange fire in Golan Heights over incursion claims by Damascus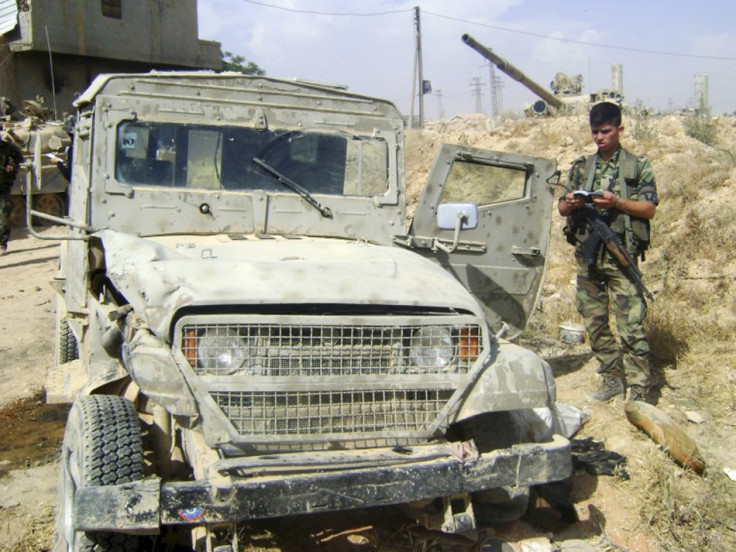 Tel Aviv has given a stern warning to Bashar al-Assad's regime after Israeli and Syrian forces excahnged fire in the Golan Heights.
Israel's military chief, Lt Gen Benny Gantz, said Assad would "bear the consequences" of any further attack after an Israeli jeep came under fire while on patrol in the Israeli-controlled Golan Heights.
"We will not allow the Golan Heights to become a comfortable place for assault from Assad," Gantz said. "If Assad [worsens] the situation in the Golan Heights he will have to bear the consequences."
Damascus claimed it destroyed an Israeli vehicle that allegedly crossed the ceasefire line between Israel and Syria.
"Our armed forces destroyed an Israeli vehicle with everything it was carrying, which came from the occupied territories," the Syrian army said.
Israeli Defence Forces (IDF) confirmed that shots were fired from the Syrian side at an armed patrol. A military vehicle was damaged but no injuries were reported. Israeli troops returned fire, the IDF said. It posted a video of the incident online.
"Shots were fired three times from a Syrian patrol, so it had to be neutralised," Gantz said. The army chief rejected Syrian claims that the vehicle had veered into Syrian territory.
Israel believes Syria is intentionally targeting its troops, following three Israeli airstrikes near Damascus this year.
"Assad encourages and directs the widening of different operations against Israel, including the Golan Heights," Gantz said.
Earlier this year, Israeli planes reportedly targeted Syrian arms shipments bound for Iranian-backed Hezbollah fighting alongside Syrian troops in the decisive battle for the city of Qusair, off the Lebanese border. Israel has not confirmed carrying out the attacks.
Assad has accused Israel of backing rebel groups fighting to overthrow him as part of a Western attempt to oust him and weaken the Hezbollah-Syria-Iran axis.
"We are fighting Israelis is Syria," a Hezbollah fighter told the Times. "Only they are wearing a dishdash and carrying the Koran. But it is the same Western and Israeli project that wants to weaken the resistance."
© Copyright IBTimes 2023. All rights reserved.