Police in Israel have launched a manhunt for two Palestinian men in Jerusalem after masked attackers stabbed two elderly Jewish women in the back while they were out for a morning stroll.
The arrests followed a manhunt in the city as the two pensioners were taken to hospital for treatment of their wounds.
A police spokesman in the city was quoted by AP as saying the two victims were attacked from behind as they walked along a Jerusalem promenade with a group of pensioners. The Jerusalem Post identified the assailants as Palestinians.
According to the the Israeli daily the attackers stabbed their victims multiple times. It quoted an emergency response worker who described the scene of the assault. "In an area adjacent to the promenade we saw two approximately 80-year-old elderly women lying in the dirt. They were fully conscious and suffering from stab wounds, one in the extremities and her upper body and the second in her upper body," Shlomi Tedegi said.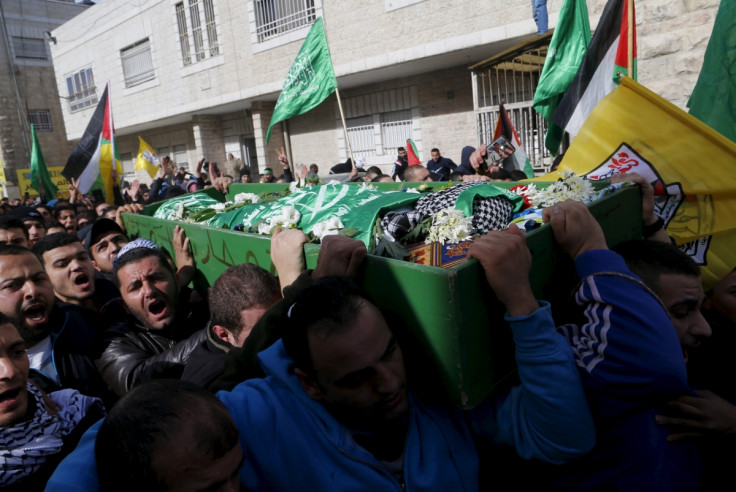 "We gave them first aid and evacuated them to hospital in moderate and stable condition," he added.
A spokeswoman at the Shaare Zedek Medical Centre, where the pair were received, said the two women were "stable and conscious". She added: "One is 86-years-old, and was stabbed in the back three times; she is in the Intensive Care Unit. The second victim, who is 82, and was also stabbed multiple times, is in the Department for Heart Surgery. She doesn't need surgery, but is being closely monitored due to a pre-existing heart condition."
Over the last eight months 28 Israelis and two Americans have been killed in similar knife attacks. At the same time, 200 Palestinians have been killed by Israeli security forces. Israel has said the majority have been attackers, while the rest were killed in clashes.
On 9 May An Israeli soldier who was filmed fatally shooting a wounded and disarmed Palestinian attacker appeared before a military court today at the opening of his trial for manslaughter. A panel of judges at the Jaffa Military Court read out the indictment against Israel Defence Forces (IDF) Sergeant Elor Azaria in relation to the death of Abdel Fattah al-Sharif.
Critics have said Sharif's death was an extra-judicial killing while defenders of the soldier argued that Azaria did nothing wrong, acting according to expectations in a combat situation. On 9 May, Azaria was denied release from the open detention regime he is currently held in to celebrate Independence Day on 12 May.