Israeli ambassador will boycott Israeli Film Festival over Israeli anti-IDF movie
KEY POINTS
"Foxtrot" is an Israeli film in which IDF soldiers kill and bury four Arab youths.
Israeli ministers have claimed that the film unfairly sullies the reputation of the IDF.
Israel will boycott the Israeli Film Festival in Paris over its screening of Foxtrot – an Israeli film in which Israel Defence Force (IDF) soldiers kill and bury four Arab youths.
Israel's ambassador to France, Aliza Bin Noun, will not attend the opening of the festival on 13 March, after the organisers refused her request that they choose a less controversial film.
Foxtrot tells the story of a young Israeli man serving in the IDF, and his experience manning a military checkpoint over a six-month period.
It was the winner of Israel's highest film prize – the Ophir – in 2017, and was nominated to represent the country in the Oscars' foreign-language category, though it did not make the final cut. The film also won the Grand Jury Prize Silver Lion at the 2017 Venice International Film Festival.
In a statement explaining Bin Noun's boycott, the Israeli Foreign Ministry said that while "the embassy does not intervene in the artistic considerations of the festival's management", it had requested that the organisers chose a new film "more suitable for the festive opening evening, which will include an audience of Jewish donors".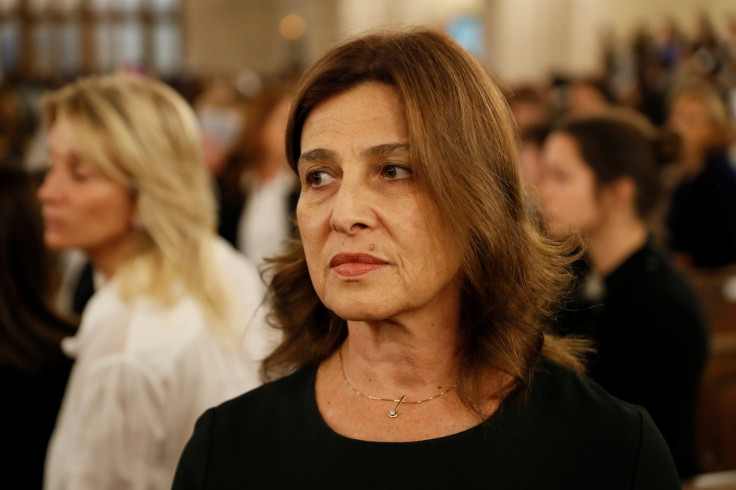 Festival director Helene Schoumann told Haaretz, "I really love the movie. I don't see anything against Israel whatever... So I won't cancel it."
The film has come under attack several times from Israel's culture minister, Miri Regev. Regev claimed it showed "Israeli army soldiers in a deceptive manner as murderers and harms the good name of the Israel Defence Forces".
"It is inconceivable that movies which shame the reputation of the Israel Defense Forces... are selected to showcase Israeli cinema abroad," said Regev, who has petitioned the Israeli government to withdraw financial support for the festival.
The film's director, Samuel Maoz, told Variety magazine that the controversy surrounding his film has been disappointing. "Every humanistic society should strive to be better, to improve itself," he said. "And the basic and necessary condition for improvement is the ability to accept self-criticism."