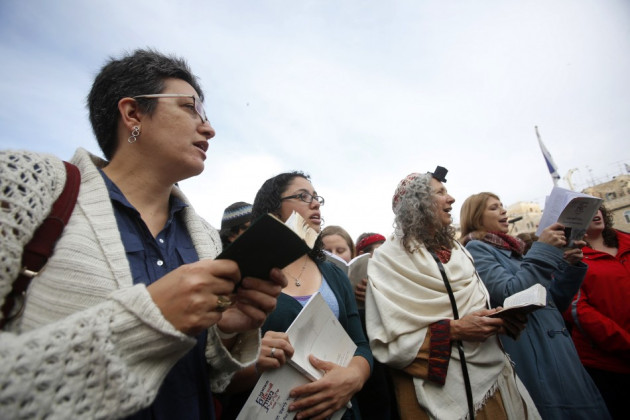 Israeli police have detained five women for donning male religious garments at Jerusalem's Western Wall, one of Judaism's most sacred sites.
About 120 women approached the Wall for their monthly prayer service, wearing tallits, or shawls, and tefillin, amulets containing sacred Jewish texts.
The five women, all members of Women of the Wall campaigning group, were promptly arrested. Among them were the group's director Lesley Sachs, and Bonnie Ras, assistant director of communications for the United Synagogue of Conservative Judaism.
Orthodox tradition sees prayer shawls and amulets as solely for men. Women of the Wall oppose the police-enforced controls at the Jerusalem holy site, where worshipers are segregated by sex.
"Police detained for questioning five women who prayed with religious garments at the Wall ... and an ultra-Orthodox man who burnt a book belonging to the Women of the Wall," police spokesman Micky Rosenfeld said.
The incident came days after Jewish Agency Chairman Natan Sharansky submitted a compromise to spare tensions by setting up a new mixed section at the Wall.
"One Western Wall for one Jewish people," said Sharansky.
During the prayer service, ultra-Orthodox haredi Jews booed the women, shouting: "With our bodies, we will defend the Kotel [Western Wall]. Reform Jews, get out of here".
"Natan Sharansky needs to know that if this continues, there is no basis for finding any compromise," Rabbi Gilad Kariv, director of the Movement for Progressive Judaism, told Haaretz.
"The basis for any compromise is mutual respect, and the behaviour we saw today will prevent any moving forward. We demand that the women who were detained be released immediately."