The soaring house prices in Israel could play a key factor in the Israeli elections next week, even influencing the critical mass of young middle class voters to shift from outgoing prime minister Benjamin Netanyahu, to the centre-left of Isaac Herzog and Tzipi Livni.
A damning report released by watchdog Joseph Shapira, Israel's state comptroller, three weeks ahead of the elections accused Netanyahu's ruling Likud party to fail to address a massive housing crisis that saw house prices in the country skyrocketing by 55% between 2008 and December 2013.
Rents went up by 30%, according to the 294-page report, and over the same period the share of a person's monthly salary spent on rent leaped from 29% to 38%. Wages rose at a slower pace, making it increasingly hard for families to put aside savings to buy a property.
Herzog's party has promised to address the housing crisis by selling Israeli state land to developers without charge in return for a pledge to reserve part of it for affordable housing, FT reported. More than a half of Israelis have told pollsters that social issues and the soaring house prices will be their priorities at the polls next week.
Likud and the opposition Zionist Unity coalition have been neck and neck for over a week but a surge in opposition to Netanyahu, including a 30,000-strong protest in Tel Aviv, has the ruling party running scared.
"People are fed up. They feel Netanyahu's has not been doing a lot, that he's not acting for the people and coming down to the level of the people," Hannah Zoldan, 33, from Petah Tikva in central Israel told IBTimes UK over the phone. "A lot of people are voting for Herzog and Livni because they're sick and tired that the basic needs are ignored by the government."
Hannah, who works for a translation company, rents an apartment with her husband. She says that most of her young friends who are single persons share the accommodation with friends and roommates because they cannot afford to live alone. "Cost of life is so expensive. If you compare the food to the wage it's not really equivalent," she says.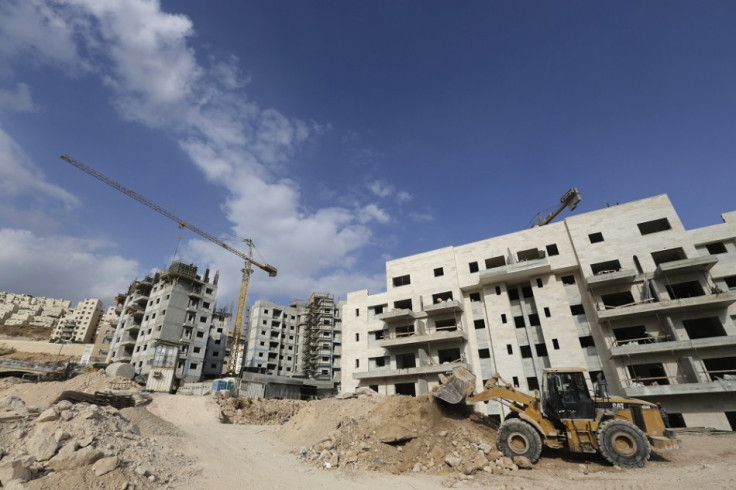 Her concerns are echoed by Isaac B. (not his real name), a young man in his early 30s living in the central Jerusalem neighbourhood of Nachlaot with his companion. "For the average couple or young person, renting sucks up between a third and to half of the income," he told IBTimes UK.
Renting prices in Jerusalem have jumped up in recent years even in neighbourhoods which are distant from the city centre. Only in rural areas it is possible to find something cheaper.
Isaac, who works for the Israeli government, maintains that buying a house is not even an option for him.
"Prices are too high, to take a mortgage you need 25-30% of deposit to the house value at the beginning and for a three-bedroom apartment, in the neighborhood where I live, they would ask for around 2 to 3 million shekels (£330,000-£497,000), which is out of reach for my salary," he said. "If you don't win at the lottery there's no option that you'll be able to afford a house."
Both Hannah and Isaac agree that Netanyahu's government has not done enough to tackle the housing crisis, which is threatening to have lasting negative effects on the economy and Israeli middle class. The report stressed the lack of policies to create affordable housing in a country where the lack of house supply is a chronic and unresolved issue.
Moreover, a separate report from left-leaning group Peace Now highlighted how, while neglecting the housing shortage at home, Netanyahu's government oversaw a boom in the construction of settlements in the occupied West Bank, which are considered illegal under international law.
A 10-year-record of 4,485 tenders for residential units in the settlements and East Jerusalem was published in 2014, with the construction of 3,100 homes being started in the same period.
"This Likud government has in the past few years ideologically decided to invest more in the West Bank - you can see that on how many houses have been built - but it's not a sustainable situation," Isaac said.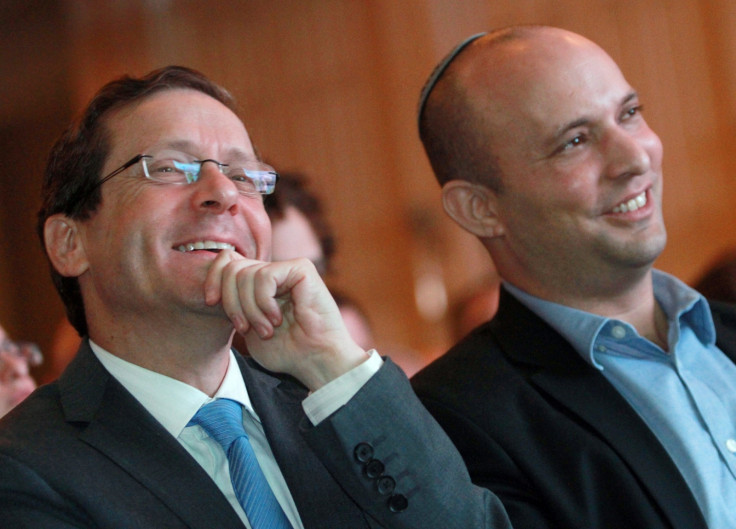 However, some disagree with this analysis and blame the former government of centrist Ehud Olmert for sparking the housing crisis. "Everybody is jumping on the wagon and blaming Netanyahu for just everything. The crisis has been going on for so many years, it's not like Netanyahu decided one day to make it more difficult for people to live here," Hannah said.
As Likud is panicking about a possible loss at the polls next week, Netanyahu warned that Israel's security is "at great risk" if Herzog and Livni win the elections and form a new government. The prime minister criticised the two politicians for not supporting his controversial speech at the US Congress about the Iranian nuclear threat and for leaving the door open on peace talks with the Palestinians.
Hannah agrees that between the two major electoral issues in Israel - security and social-economical matters - "security comes first" but reveals that she will be voting for Naftali Bennett, the young leader of right-wing pro-settler The Jewish Home party.
"He comes from the hi-tech industry, so he knows how to talk to people. He reminds me of Bibi [nickname for Benjamin Netanyahu] but a younger version, more down-to-earth and less arrogant," she said. "Also, he has great people on his team, a younger generation that is needed on the government."
On the other side of the spectrum, Isaac instead is rooting for Isaac Herzog, the Labour leader who is gaining momentum in the polls. He recently told supporters in the Negev desert, in Be'er Sheva, that his coalition with Tzipi Livni represents hope for those who want to fix Israel's economy, seeking a peace with the Palestinians and end Israel's growing isolation within the international community.
"For me, the political situation, the conflict with the Palestinians is something that we need to tackle immediately, because it's an issue that affects all the other issues," he said.
Israel's former president Shimon Peres also publicly endorsed Herzog as next prime minister, calling him a "level headed leader, who is reliable, and full of responsibility and dedication to the Israeli public".