Israeli Intelligence Service Claims Hamas Plotted Attack on Jerusalem Football Stadium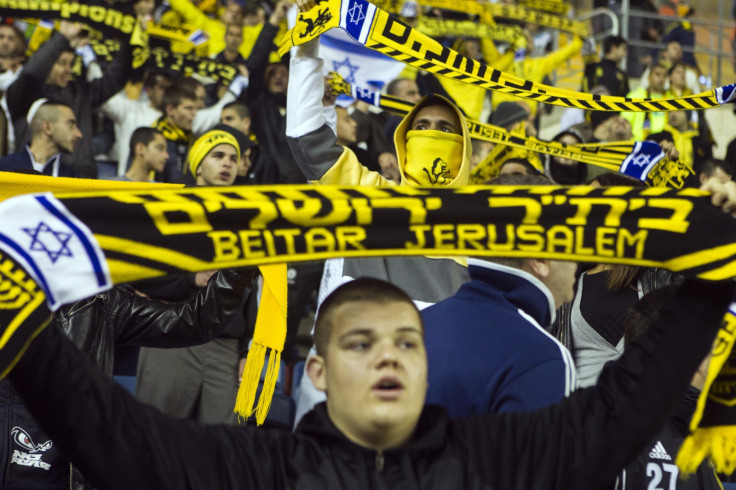 A Hamas terror cell in the occupied West Bank plotted a series of attacks on Israeli targets, including Jerusalem's main football stadium and the city's light rail, Israel's security service has revealed.
According to the Shin Bet security agency, the Hamas cell was funded and ordered by Hamas officials living in exile in Turkey, where the group's headquarters are based.
Thirty members of Hamas were arrested in September by the security service. They were recruited through Jordan and were trained in Syria or Gaza, entering via tunnels from the Sinai Peninsula in Egypt.
The cell was training to carry out attacks within Israel, notably the kidnap of civilians, car bombs, roadside attacks, and a terror attack within Jerusalem's Teddy Stadium, where the football team Beitar Jerusalem play their games.
The Shin Bet told the Times of Israel that the terror plans showed the "indefatigable desire of the militant group to expand its influence in the occupied West Bank and pull Israel into another military conflict, potentially toppling the Palestinian Authority President Mahmoud Abbas.
The leader of the terror cell is believed to be Saleh al-Arouri, a Hamas leader deported from the West Bank to Turkey in 2010, Shin Bet sources revealed.
Last week, Israeli authorities arrested members of an alleged Hamas cell who are suspected of plotting an assassination attempt on Israeli Foreign Minister Avigdor Lieberman.
Four Palestinians were detained over plans to attack the minister's car with an anti-tank missile as he drove to his Jewish settlement in the occupied West Bank.
© Copyright IBTimes 2023. All rights reserved.