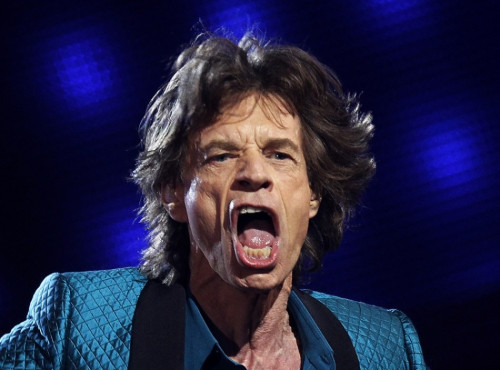 A Facebook page calling on the Rolling Stones to boycott their scheduled performance in Israel has been revealed as a hoax.
With the logo of the boycott, divestment and sanctions (BDS) movement, "Rolling Stones: Boycott Israel" appears as another campaign to urge musicians to cancel their concerts in Israel on the grounds of the post-1967 occupation of the Palestinian West Bank.
The Jerusalem Post, the Jewish Telegraphic Agency (JTA) and the Jewish Daily Forward all reported that the boycott movement was pressing the legendary British rockers not to perform in Israel "due to the state's crimes against humanity".
However, the BDS movement made no reference on its website to the alleged campaign targeting The Rolling Stones and the pro-Palestinian website "Electronic Intifada" denied any connection to the campaigning page.
"While The Electronic Intifada reports on the BDS movement and individuals who write for it – including me – may support BDS, we do not sign letters like this or endorse specific campaigns in the name of the publication," said Electronic Intifada executive director Ali Abunimah. "The Electronic Intifada has absolutely nothing to do with the contents of the Rolling Stones: Boycott Israel Facebook page."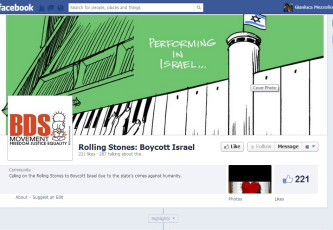 On 13 February, the hoax page claimed victory on its boycott campaign. "Our sources with The Rolling Stones confirm that there will be no announcement about a tour," reads a post.
The Rolling Stones are due to perform at the National Stadium at Ramat Gan in June.
The development came after reports that Israel is launching a media war against the boycott movement.
Israeli prime minister Benjamin Netanyahu oversaw a secret meeting with three of his top ministers to discuss the BDS threat.
Strategic affairs minister Yuval Steinitz reportedly laid out a plan for a media war against organisations who engage in boycotts.
The Hebrew-language newspaper Yedioth Ahronoth reported that his strategy features Israeli intelligence vowing to expose "their connection to terror organisations and enemy states".
Israel boycott pressure is mounting after Denmark's largest bank, Danske Bank, blacklisted Israeli Bank Hapoalim because it finances construction of illegal settlements in the occupied Palestinian territories in the West Bank.
Sweden's Nordea Bank – the largest in Scandinavia – followed the Danish bank and has also taken steps against Israeli banks involved in construction in the settlements.
In January, PGGM, Netherlands' largest pension fund management company divested all investments from Israel's five biggest banks.
Actress Scarlett Johansson stepped down as ambassador for humanitarian group Oxfam International after being condemned for featuring in advertisement for an Israeli company that operates in the West Bank.