The Israeli military has cleared its forces of wrongdoing in several deadly incidents that took place during the 2014 Gaza war. These include the airstrikes that killed 15 members of a family and another that struck a UN school, killing several children.
On Wednesday (24 August), the military said in a statement that it had closed a total of seven cases without filing charges after a special team put together testimonies from residents of Gaza and Israeli officers.
On 1 August 2014, an airstrike in Rafah in southern Gaza killed 15 members of the Zoroub family, which was one of the deadliest incidents during the war. However, the military claimed that the building was used by Hamas as a command control centre.
The statement indicated that the number of civilian casualties was higher than expected, but claimed that the airstrike was in line with international laws, which allows homes to be bombarded that are used for military purposes. It added that among the deceased was Nazmi Zoroub, who it said was a senior Hamas commander. But Nazmi's brother, Adel Zoroub has rejected the military's findings.
The army also said that it would not bring charges over the shelling on the United Nations school in Rafah, where 10 people were killed, most of them children. According to the Israeli military report, the incident occurred when three people believed to be Palestinian militants were spotted riding a motorbike. A low-explosive missile was used on them to minimise damage to surrounding areas. The army then decided to launch the missile, but the alleged militants had unexpectedly taken the road towards the school gate. A military general's examination concluded that all procedures were followed by the army personnel.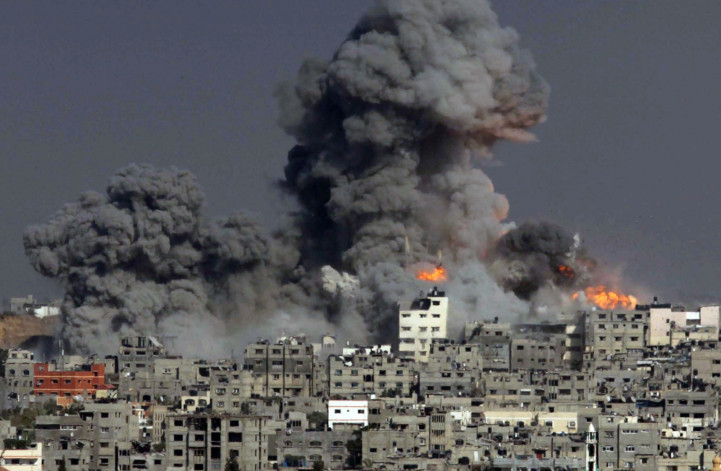 Earlier, during the 51-day war, 12 members of the Siyam family including six children were reportedly killed in an Israeli airstrike in Rafah on 21 July. The report dismissed the charges against its troops stating that it did not find any evidence that the victims were killed in an Israeli airstrike, but claimed that they died after mortar shells were fired by Palestinian militants.
However, Amnesty International said that it was "unacceptable" that criminal indictments had been so few and far in between. "We are disappointed that yet again the MAG has closed the investigations into a number of cases where there is strong evidence of violations of international humanitarian law. Israel's military investigations are not effective, independent and impartial, and have long provided impunity for crimes under international law, including war crimes," Jacob Burns, research and campaign assistant on Israel-Palestine said.
A spokesperson for IDF, Colonel Peter Lerner said, "The process is in accordance to the various committees that defined the tools, process and professionalism of of the military systems and its requirements.
"The process itself is overseen by the Ministry of Justice and decisions can be appealed to the Supreme Court."