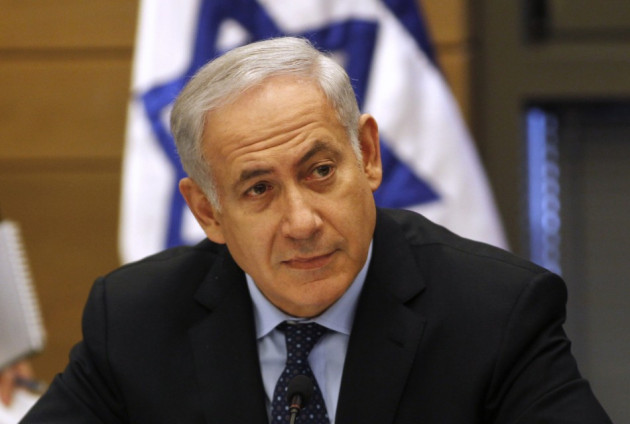 Israeli Prime Minister Binyamin Netanyahu has spoken out against the pro-democracy uprisings in the Arab world.
Speaking to the Israeli parliament, Netanyahu criticised Europe and the United States for backing the uprisings in the Middle East, saying that Arab countries were "moving not forward, but backward".
The head of the Jewish state accused the protests of becoming an "Islamist... anti-West, anti-liberal, anti-Israel and, ultimately, anti-democratic wave".
In a surprisingly candid speech, Netanyahu exposed his lack of trust in Arab nations' ability to govern themselves democratically and reminisced about the regime of ousted Egyptian President Hosni Mubarak, who maintained a peace treaty with Israel.
"They [opposition forces and the West] said I was trying to alarm the public and that I cannot see we are on the wrong side of history, that I do not understand where things are headed... I ask you today, who was it that did not read reality right? Who did not understand history?
"The earth is shaking... Whoever does not see that is burying their head in the sand."
He also made clear his unwillingness to offer any compromise to the Palestinians, saying that now "is not the time to rush into things".
"We have made it clear to the Palestinians that we will not sit idly by if they move ahead with their plans to bypass peace negotiations with unilateral steps. I hope that they regain their senses and that we find a way to resume negotiations. I think it is their interest as well as ours," he said.
Netanyahu also aired worries about Iran's alleged development of nuclear weapons and repeated his belief in the need for "severe sanctions" against the Iranian regime.
Issandr El Amrani, a Moroccan journalist and editor of the Arabist blog, wrote a scathing reply to the Israeli Prime Minister, saying: "We think the world of you too."
Israel has been severely rattled by the unfolding events in the Middle East, not least because the fall of Mubarak's regime in Egypt put an end to the cautious peace between the two nations. It has also recently fallen out with another of its strategic allies, Turkey, due to its refusal to apologise for the killing of nine Turkish citizens on board a Free Gaza flotilla last year. Israel's sense of isolation has been further compounded by the unrest in neighbouring Syria, although some critics argue that Israel is secretly fuelling the protests there, since a disarmed Syria will be useful in its plans to target Iran.
Netanyahu also dismissed fears surrounding the alleged silencing of liberal voices in the Jewish state. The Israeli government has recently been accused of violating the right to freedom of expression by approving a law that penalises individuals and organisations that call for boycotts against Israel.
"I want to say a few words to those who say that free speech is ostensibly being undermined in Israel... The law does not refer to those who write facts, but to those who distort facts... This law aims at dealing with people who say things about others that are not true, which harm them," he said.
The Israeli Prime Minister recently froze bills aimed at limiting foreign funding of Israeli human rights organisations, allegedly under international pressure.