Israel's only mummy now on display reveals ancient Egyptians suffered from osteoporosis
The mummified remains were so well conserved that scientists were able to assess the man's health status.
From 27 July 2016, a 2,200-year-old Egyptian mummy will be on display at the Israel National Museum. This is the only mummy in Israel, and it is particularly interesting because it is that of a man who had suffered from a familiar modern-day disease – osteoporosis.
The mummy's origins can be traced back to was Akhmim, a city about 482km south of Cairo. It was given as a gift to the Jesuit Pontifical Biblical Institute in Jerusalem around 1930, arriving in an anthropoid coffin decorated with images of gods and inscriptions identifying the man as a high-ranking priest from Akhmim.
It is only recently that the Jesuit Institute agreed to loan the mummy – nicknamed Alex – to the Israel Museum.
Discovering the truth about Alex
Sophisticated embalming techniques, as well as Jerusalem's dry climate means that Alex's remains – including bones, teeth and even blood vessels – are very well preserved. This provided scientists with a very good opportunity to analyse the mummy in detail thanks to CT scans.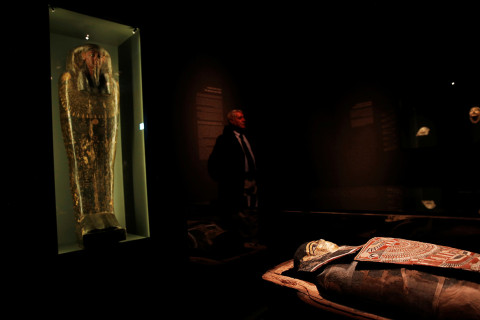 After confirming the mummy was that of a man in his thirties or forties – a relatively old age for the time – scientists at the Museum found out he had suffered from advanced osteoporosis, a debilitating bone disease. The skeleton bears traces of many osteoporotic fractures and is missing many teeth.
Osteoporosis is often thought to be a modern-day disease affecting older people in the western world, but Alex contradicts this view, suggesting that 2,200 years ago, individuals who lived privileged lives similar to modern lifestyles – with little sun exposure and sedentary practices – suffered from the same diseases.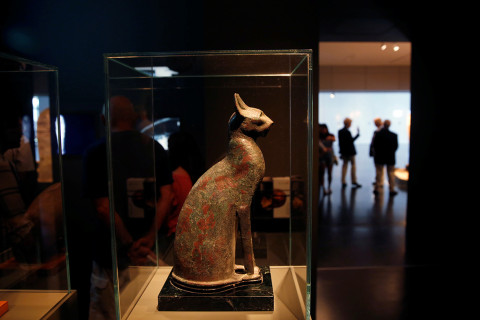 Other objects will be put on display at Israel National Museum, including a statue which used to contain a mummified cat and a coffin containing an embalmed ibis, presented at the peace agreements of 1979 as a gift from President Anwar el-Sadat of Egypt to Yigael Yadin, then Israel's Deputy Prime Minister.