Return of the sea cow: Manatees to be reintroduced to Guadeloupe for first time in 100 years
Currently in Singapore, two male West Indian manatees will be the first to make the trip to Guadeloupe.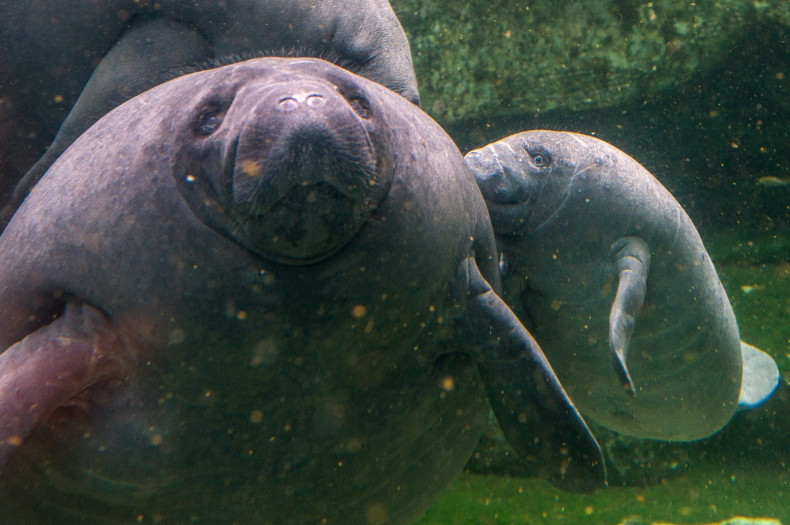 Two male manatees from a Singapore zoo are set to be the first seen in Guadeloupe for over a century in what is being hailed as the world's first manatee re-population program. Manatee was hunted to local extinction in the waters around Guadeloupe in the early 20th century.
The two 'sea cows' from Singapore will be followed by 13 others from different zoos around the world. Kai and Junior, are the two Antillean manatees – originally from the region which takes in Cuba, Jamaica, Puerto Rico and Bahamas– currently residing at River Safari in Singapore.
The duo will soon be moving to Grand Cul-de-sac Marin, a 15,000 hectare protected bay – shielded from boating traffic. Once the group starts to have offspring, the spawn will be released into the wild in the hope it will repopulate the region.
In the next few weeks, Kai and Junior will fly out to Guadeloupe on a 30-hour trip, with a number of pit stops, to start the process of reintroduction. They will be travelling in comfortable, sponge lined crates, while being sprayed with water now and then to keep their skin moist.
Deputy Head Aquarist at River Safari, neighbouring Singapore zoo, Keith So said: "The ultimate conservation goal would be to reintroduce threatened animal species to the wild and yet it is a very rare opportunity for this to happen as there is a severe lack of suitable wild habitats, among other challenges. We are very happy that the manatees will have such an opportunity. We are confident that Kai and Junior will do well for the good of their species."