ISS: Astronaut Tim Peake says life in space 'absolutely spectacular'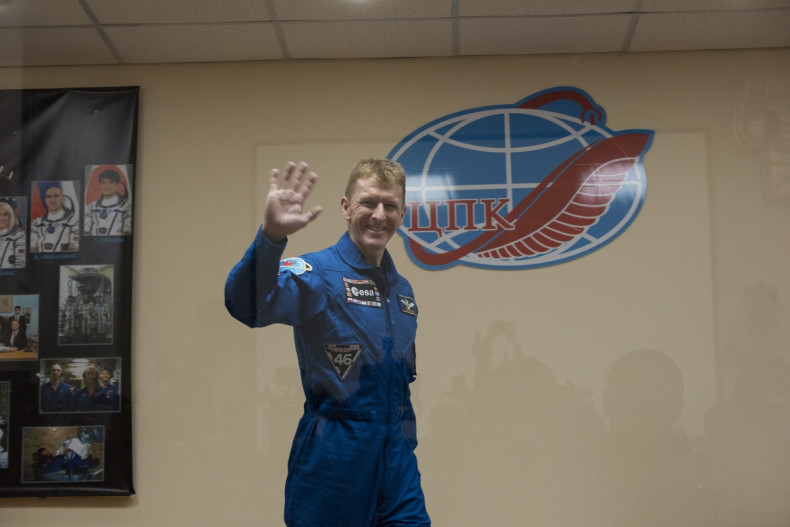 British astronaut Tim Peake has said life in space "was absolutely spectacular". Speaking to reporters during a live link-up, he said his first few days aboard the International Space Station (ISS) were much better than he had imagined.
Peake arrived at the ISS on 14 December in a Soyuz rocket that took off from Kazakhstan. He was scheduled to speak from the ISS to reporters at the European Astronaut Centre in Cologne on 18 December. During the live link-up, Peake showed off his comfort level at being in space by doing a backward somersault. He said despite experiencing some discomfort during his first few hours on the ISS, he was pleasantly surprised by how quickly his body got used to the weightlessness in space.
Peake said the first two hours aboard the ISS had been "pretty rough" as he experienced some dizziness and disorientation. However, things have been smooth sailing for Peake after the initial bout of discomfort. He said: "On my second day I woke up feeling ready to go to work and I have had no problems since."
When asked about what he found most unexpected about his stay so far, Peake said: "We always talk about seeing the view of planet Earth and how beautiful it is and you come to expect that. But what people don't mention that much is when you look in the opposite direction and you see how dark space is. It is just the blackest black and that was a real surprise to me."
Referring to one of the most common questions he is asked, about what the ISS smells like, he said: "It is certainly not unpleasant — it is a kind of metallic smell but not chemically or bad in any way. It is quite distinctive."
Peake also mentioned that while he would miss Christmas celebrations with his family and friends, the fact that he would be able to look down on the planet while orbiting the Earth 16 times would serve as some comfort. The last communication from Peake has been an image of the Earth that he tweeted bidding us earth-bound mortals a good night from space.