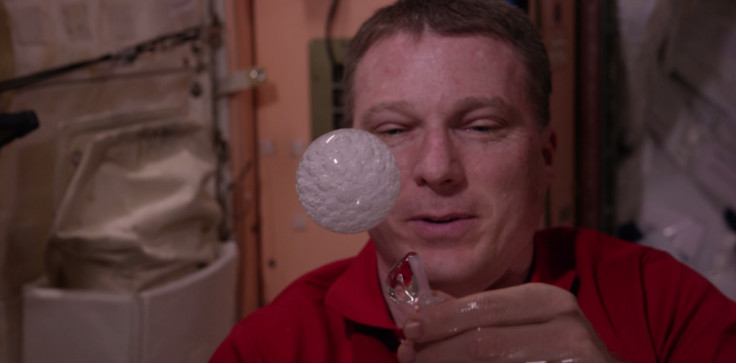 Super high definition cameras delivered to the International Space Station (ISS) have proved to be a hit with the on-board astronauts after Nasa released a video of them utilising the zero-gravity to insert an effervescent antacid tablet into a floating ball of water.
The fascinating footage, captured on a RED Epic Dragon camera, which is capable of capturing video up to 6144 x 3160 pixels as opposed to the 1920 x 1080 pixels shown by the average HD TV, shows astronaut Terry Virts inserting the tablet into the floating ball of water and watching it dissolve in mid-air.
Rodney Grubbs, programme manager for Nasa's Imagery Experts Program at the Marshall Space Flight Center, says the footage is made all the more exhilarating because of the detail that is shown. He told Nasa's website: "This is a huge leap in camera technology for spaceflight. These cameras have large sensors capable of very high resolution imaging at high frame rates.
"It is like having a high-speed 35MM motion picture film camera, but it is compact, can use lenses we already have up there, and it is digital. No film to return to Earth."
Nasa says it plans to post similar videos to its YouTube channel every "few weeks". Remember to turn the video to the highest definition you can for optimum viewing experience.