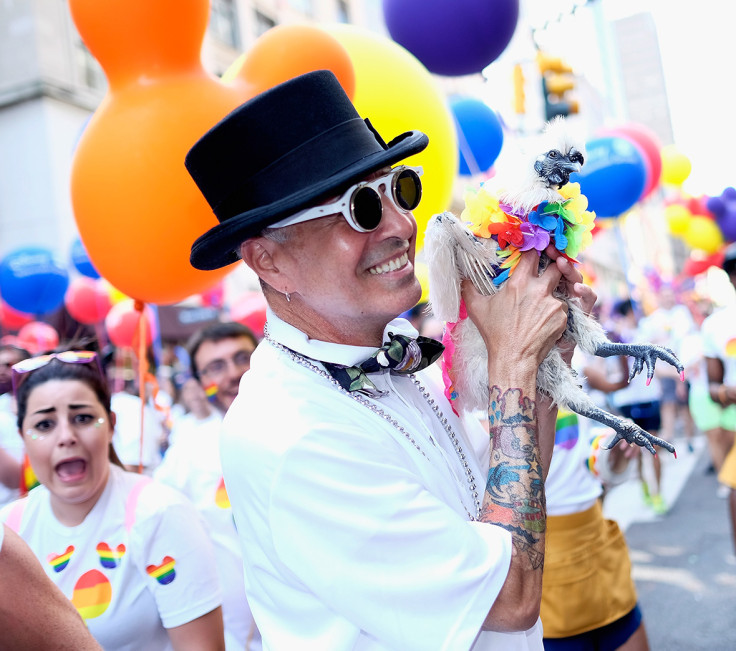 Turkish authorities have announced they will not allow a march for gay, lesbian and trans rights to take place on Sunday.
The Istanbul governor's office said Saturday that the LGBTI (lesbian, gay, bisexual, trans and intersex) Pride would be banned for the safety of participants and tourists, and public order.
LGBTI activists had announced on social media that they would organize a march starting from Taksim Square.
The governor's office stated the area was not designated for demonstrations and an appropriate application had not been received. It also said various groups had raised "serious reactions" against the march.
The 2014 Pride March in Istanbul attracted up to 100,000 people, one of largest gatherings celebrating LGBTI rights and diversity in the Muslim world. Authorities have not allowed Pride march since.
The reversal, activists say, coincides with President Recep Tayyip Erdogan shedding his reformist past, taking an increasingly authoritarian line and raising Islam's profile in the officially-secular country. In his early years in office, Erdogan — then prime minister — had worked to advance minority rights as part of efforts to join the European Union.
Unlike other Muslim countries, homosexuality is not a crime in Turkey. However, lesbian, gay, transgender activists say they lack legal protections and face widespread social stigma in the nation that is heavily influenced by conservative and religious values.
The Pride Week events and parade, held in Istanbul since 2003, allowed the LGBTI community to try and break the stigma and assert rights, including demands for explicit bans on discrimination on the basis of sexual orientation and gender identity.
"The fact that the existing political power is not making the necessary changes in the constitution, and the fact that they have discourse against us might encourage people who are already (trans) phobic," said Seyhan Arman, a 37-year-old transgender woman and performer.
Deniz Sapka, a transgender woman originally from the southeastern Turkish province of Hakkari, is concerned about the lack of legal protection for her community.
"The State is not developing new politics on this and there is no legislation on our fundamental rights and freedoms. Generally the working life is problematic," said the 27-year-old who works in the non-profit sector. Sapka is not her real surname but an alias she uses to avoid recognition by family members.
Turkey's LGBTI community is braced for another confrontation with police on Trans Parade March scheduled for Sunday. The day coincides with the Muslim Eid holiday and also comes as Turkey is under a state of emergency following last year's failed coup attempt, which allows authorities to ban public gatherings.
"(The bans are) a reflection of the increasingly conservative and majoritarian policies of the government," said Murat Koylu, of the Ankara-based Koas GL, a group promoting LGBTI rights.
Last year an ultra-nationalist and conservative group, the Alperen Ocaklari, threatened to attack the celebrations if authorities did not ban them. The group, which is linked to Turkey's ultra-nationalist Great Unity Party repeated the threat this week despite an on-going court case against them brought by the LGBTI community.