Turkey bans Istanbul's Gay Pride march amid 'security threats' to LGBT community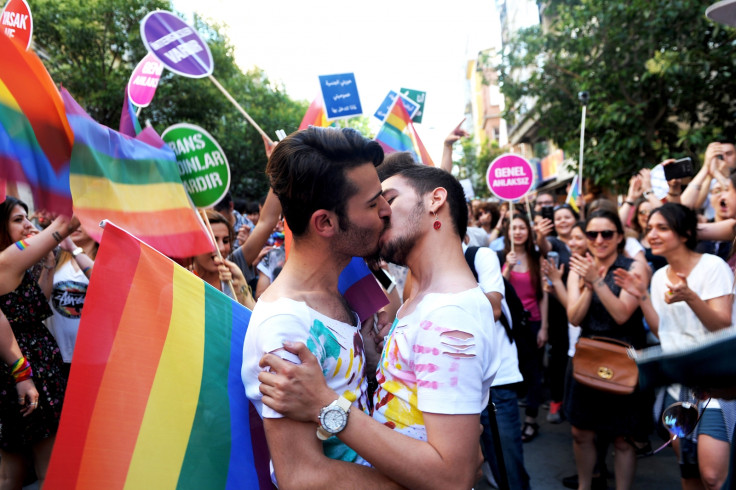 Turkey has banned Istanbul's Gay Pride march that was planned for 26 June due security concerns. The annual event is held in cities around the world, with 12 Gay Pride events having taken place in Turkey previously.
Turkish authorities have cited "safeguarding security and public order" as the reason for banning the event this year, warning people that those caught taking part in the event could face intervention from security forces. A different march in support of transgender people was due to take place on 19 June, however, Turkish authorities have called this off as well.
Organisers of the march have dismissed the security reasoning, saying that the ban was a "flagrant violation of the constitution and the law". According to the Guardian, the decision was made by Turkish authorities after ultra-nationalists threatened to prevent the events from taking place on Turkish soil.
Kursat Mican, head of ultra-nationalist youth group, Alperen Hearths, said on 15 June: "To our state officials: do not make us deal with this. Either do what is needed or we will do it. We will take any risks, we will directly prevent the march."
Mican also cited a Turkish proverb, stating: "If you're not taught by experience, you're taught by a beating." He went on to say that "degenerates will not be allowed to carry out their fantasies on this land".
However, organisers have urged the Turkish government to reconsider their decision, reminding them that it is not their duty to prevent the right to protest, but their duty to tackle those who threaten to prevent them from marching.
A statement from Pride Istanbul said: "The government has chosen to suspend human rights and freedoms instead of taking action against threats. The right to organise meetings and demonstrations is part of freedom of expression and one of the most basic human rights and is protected by international conventions."
Unlike most other countries in the Middle East, homosexuality is not a crime in Turkey and some have suggested that Pride is the largest LGBT event in the Muslim world. Despite this, some analysts have suggested that homophobia is still rampant in Turkey.
© Copyright IBTimes 2023. All rights reserved.