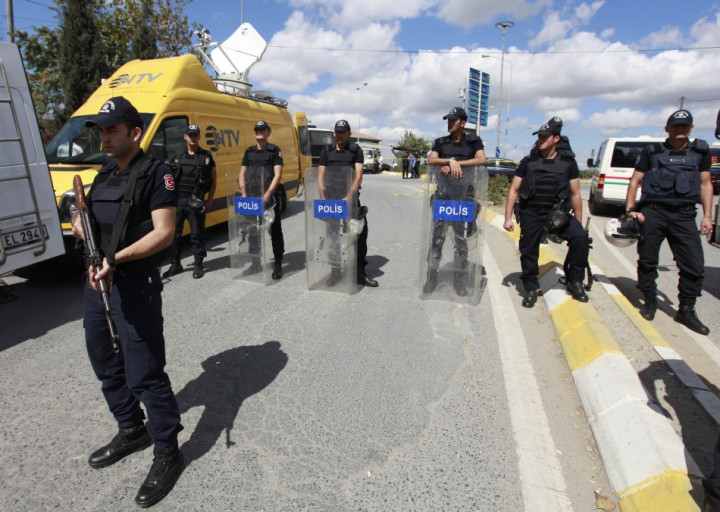 A policeman has been killed and seven other people reportedly injured in an explosion at a police station in Istanbul.
Local press reported that the blast was caused by a suicide bomber, possibly a woman.
The officer who died was standing at the main entrance of the olice station in Sultangazi, a working class residential district in the northern part of Turkey's most populated city.
"First [the attacker] threw a grenade, then blew himself up at the entrance of the police station, where the X-ray machines are located," police chief Huseyin Capkin said.
There were no immediate claims of responsibility although suspicions have rested on Kurdish separatists.
Over the summer Turkey forces launched a large-scale military offensive against Kurdish rebels close to the Syrian border. At least 115 rebels were killed, according to Turkey's interior minister.
Twenty people died early in August in southeast Turkey following a Kurdish counter-attack on a border post.
Authorities also blamed the Kurdish guerrilla movement PKK for a bombing that killed 10 people in the eastern city of Gaziantep although the group denied responsibility.
More than 40,000 people have been killed since the start of that conflict almost three decades ago.
Media on trial
Turkey's biggest trial against jouranlists started on Monday in Istanbul. Forty-four journalists - most of Kurdish origin - face terrorism charges, accused of backing the illegal pan-Kurdish group KCK.
The trial has been labelled political and severely criticised by civil rights organizations.
"This trial is clearly political. The government wants to set an example; it wants to intimidate. Journalists are being told: 'There are limits on what you are allowed to say," Ertugrul Mavioglun, a journalist facing trial for having interviewed a KCK exponent, told The Guardian.
"This prosecution forms a pattern [in Turkey] where critical writing, political speeches and participation at peaceful demonstrations are used as evidence of terrorism offences," said Andrew Gardner, Turkey researcher at Amnesty International.