Yvette Cooper defied Jeremy Corbyn over his support of free movement of people by backing a cut to low-skilled migration to the UK, as the former shadow home secretary addressed Labour's annual conference in Liverpool this morning (28 September).
Cooper, who chairs Labour's refugee task force, said "lots of people" voted against free movement at the EU referendum but warned there was no consensus on the issue.
"It isn't racist to talk about how best every country should manage migration or to say that although immigration is important, low-skilled migration should come down," she added.
Cooper's comments come after Corbyn said he was "relaxed" about the number of migrants coming to the UK.
Despite the Conservatives' pledge to cut net migration to "tens of thousands", official figures from the Office for National Statistics have been consistently above 300,000.
Ipsos MORI's concerns index, of more than 900 people between 1 and 11 August, put immigration as the top issue for UK voters.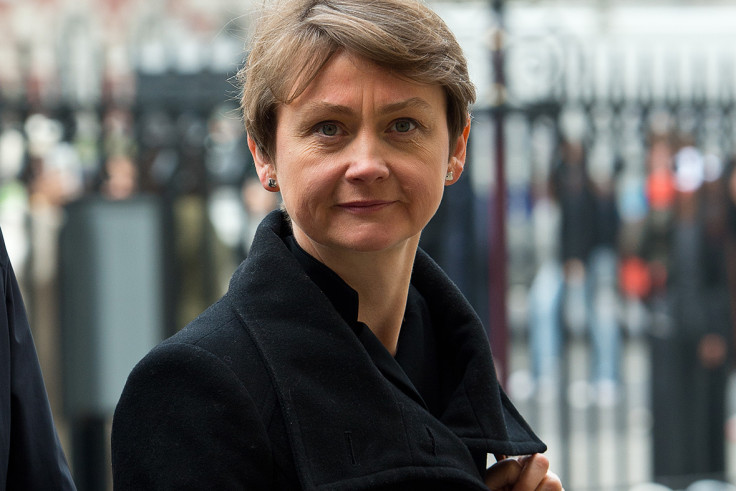 Cooper also urged Britain and France to agree immediately to each taking half of the 1,000 lone child refugees from the Calais Jungle camp.
"People are worried about security, they are worried that the system can be abused or be out of control and we should be clear – helping refugees does not mean open borders," she said.
"We need strong border checks to stop the smuggler gangs, the criminals, the extremists exploiting the crisis. We need fast and robust asylum procedures so that refugees get swift help and legal migrants have to return so everyone can have faith in the system.

"We need proper integration plans and support for refugees and their families. But, conference, immigration asylum are different. Too often this government treats them as though they are the same.
"Many people I've spoken to who want more controls on the number of people who come here to work also think we should do our bit to help those who have no safe home to which they can return.
"Refugees only make up around 5% of those who come to our country. So we must never let fear of the difficult politics of immigration paralyse us from helping desperate refugees."
The UK government promised in 2015 to take 20,000 refugees from camps around Syria over the next five years.