Jeremy Corbyn has rejected the suggestion that he could be compared to outspoken and controversial Republican presidential nominee Donald Trump.
The newly re-elected Labour leader said he did not have "much in common" with the property tycoon "on anything", with both politicians being linked to a growing phenomenon of anti-establishment politics.
"The idea that you would build a wall between your country and your nearest neighbour, Mexico, and then try to say that they have to pay for it," Corbyn told BBC Radio 4's Today programme.
"What kind of behaviour and what kind of attitude is that? In addition to the many other strange, very old-fashioned social attitudes he seems to be so keen on."
The Labour leader also said he was "alarmed and appalled" at Trump's comments on Muslims, with the right-winger proposing a blanket ban on people entering the US if they practise the religion of Islam.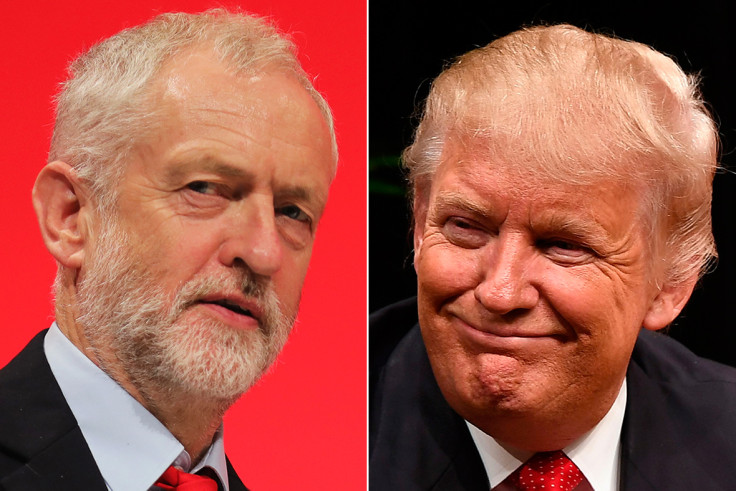 Corbyn's comments come hours before he makes the final speech of Labour's annual conference in Liverpool.
The Islington North MP was recrowned on Saturday after beating sole challenger Owen Smith and securing almost 62% of the vote, a larger mandate than his 2015 victory.
Corbyn has since promised to "wipe the slate clean" in a bid to end the bitter in-fighting Labour has faced.
Mayor of London Sadiq Khan challenged Corbyn to focus on securing power, while Deputy Labour leader Tom Watson won a standing ovation yesterday for defending Labour's record in government.
Corbyn is expected to urge Labour to end the "trench warfare" and call for unity with a warning Prime Minister Theresa May could call an early general election.
The Labour leader will also reveal that he does not want to curb the free movement of people, instead pushing for better working conditions and rights to boost wages.
The stance puts him at odds with some Labour MPs, such as Chuka Umunna, who has said the government should prioritise immigration reforms over access to the EU's single-market.
A top issue in the EU referendum campaign was immigration, with the Vote Leave group backing an Australian-style visa points system. More than 70% of Labour-held seats across the UK voted Leave, according to political expert Professor Matthew Goodwin.
Home Secretary Amber Rudd has claimed Corbyn wants "unlimited immigration". The top Conservative added: "While Labour have lurched from one disaster to another this week, we will get on with the job of building a country that works for everyone."