It took this plane 7 hours to wind up right where it started
7 hours of hell for the passengers on-board the plane to nowhere.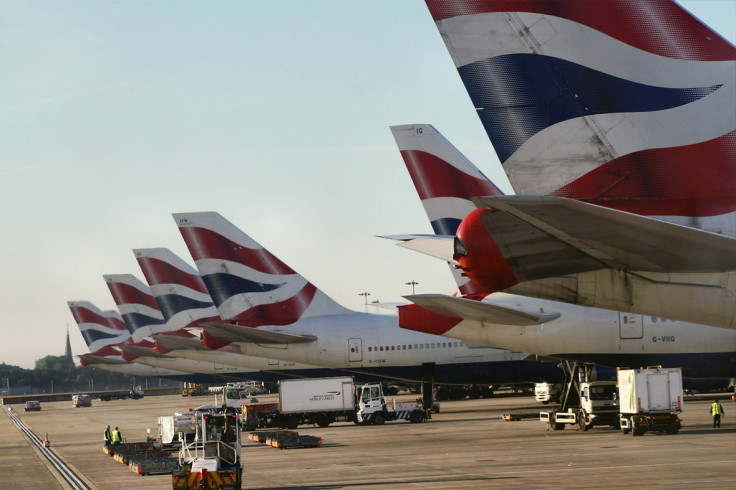 A plane scheduled to fly from Berlin to London took off five hours late, reached the UK coast, turned around and ended up in the same airport that it started from. The snow that blanketed the UK on Sunday (10 December) was to blame, causing passengers on Flight BA983 to spend 7 hours inside an Airbus A320 for nothing.
The flight was meant to take off at 1:50pm from Tegel airport in Berlin. However, due to the snow, it was delayed for 5 hours and only left the airport at 6:57pm.
Having made it to just an hour away from Heathrow Airport in London, the plane was forced to make a U-turn due to bad weather conditions. Heathrow was already functioning at limited capacity because of the snowfall.
"When [we] are not able to operate flights into Heathrow as planned, we do our best to keep customers updated, and look after them, providing refreshments and hotel accommodation," a spokesperson for British Airways said.
"We are working with Heathrow and Air Traffic Control to operate as many of our flights as possible into the airport. Safety is always our priority, especially when dealing with very challenging weather conditions."
Many flights had to be diverted to airports in Leeds and Newcastle, were stranded or on holding patterns above the country while waiting to land.
"We understand this is a frustrating time, but our teams are working around the clock to ensure we get customers to their destinations quickly, but safely​," added the spokesperson.
Onboard another British Airways flight, a passenger complained that the crew didn't offer water or food and excepted passengers to pay for food as the plane remained stranded for 5 hours and was due to fly for 4 more hours.
Many other airlines were affected by the reduced capacity at Heathrow and the icy weather conditions, including Ryanair and EasyJet. The snow also affected several other European countries, such as Belgium, France and the Netherlands.