Italy: Falciano dal Massico Mayor Forbids Citizens from Dying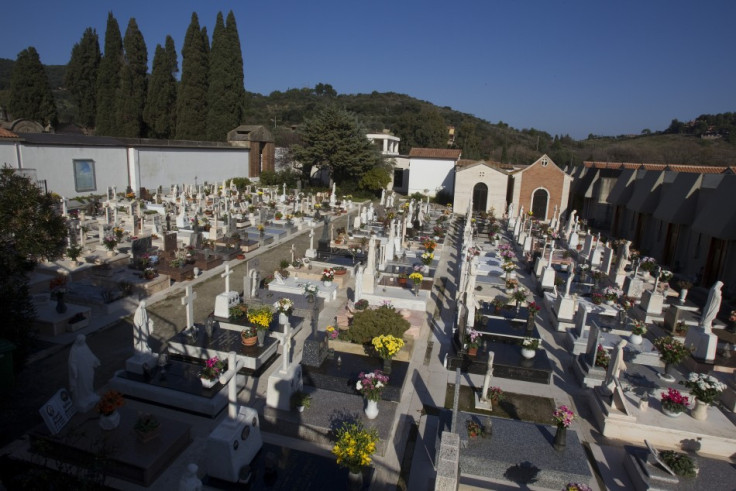 The mayor of a small town in southern Italy has issued an edict banning residents from dying.
The cemetery of Falciano dal Massico cannot accommodate any more bodies. Residents of the town, a community of 3,700 souls near Naples, the majority of whom are pensioners, have to travel several kilometres down the road to attend a funeral or to be buried.
"Here people cannot even die, because there is no room in the cemetery. We have to end up either in nearby Mondragone or in Capo Tignano," pensioner Giuseppe di Fusco told Reuters.
"And if you go to Mondragone you have to pay more, because the Camorra mafia wants money to get you a place in Mondragone," his friend said.
To solve this problem, mayor Giulio Cesare Fava has issued a challenging ordinance. "It is forbidden to cross the border of earthly life," the ordinance reads.
"It is forbidden, with immediate effect, to all citizens resident in the municipality of Falciano del Massico, and to whoever passes by its territory, to cross the border of earthly life and to enter the afterlife."
The mayor explained to the BBC that he had called on citizens to make every effort not to die until a new cemetery is built for the municipality.
"People have realised that it's been a challenge because we don't have power to limit death, only our Lord has it," said Don Valentino Simoniello, the local parish priest.
Two elderly residents were reported to have "defied" the decree so far.
© Copyright IBTimes 2023. All rights reserved.