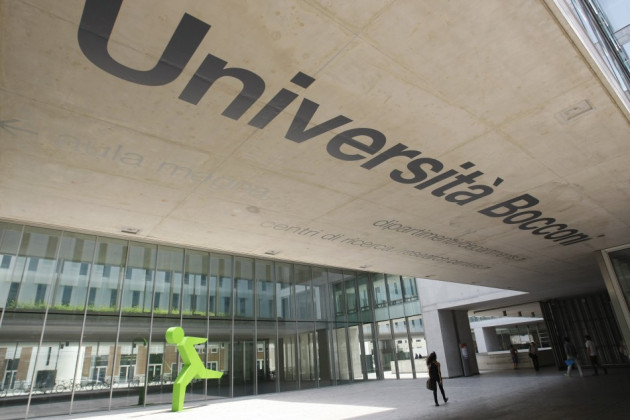 Police in Italy are currently investigating six individuals believed to have links with the $500 million hedge fund whose collapse cost investors millions of dollars.
Last week, police raided the home and offices of ex-fund manager Alberto Micalizzi, an expert in options pricing and a researcher at Milan's prestigious Bocconi University.
The collapse of Micalizzi's DD Growth Premium hedge fund, worth $500 million (£320 million), during the financial crisis lost investors hundreds of millions of dollars.
A Reuter's investigation into the fund in August revealed that its main investment - $500 million of highly illiquid bonds - had been issued by a company in a trailer park suburb of Phoenix, whose head was on the run from U.S. authorities.
Milan finance police also raided the homes of commodities traders Daniele Pall and Marta Renzetti. Renzetti is a former director of London-based Dynamic Decisions Capital Management (DDCM), now headed by Micalizzi.
A source told Reuters that police were also investigating Russian businessman Vladimir Kobzar, American entrepreneur David Spargo (head of the trailer park company in Phoenix) and Alex Glenn, who ran companies linked to the hedge fund's main investment.
None of those under investigation have responded to requests for comment.
News of the investigation comes as Britain's Financial Services Authority on Tuesday fined Sandradee Joseph, compliance officer at DDCM, £14,000 pounds for failing "to act with due skill and care" about investors' concerns. She has also been banned from "performing any significant influence function in regulated financial services."
Last year, Britain's Serious Fraud Office dropped a criminal investigation into DDCM due to a lack of evidence.