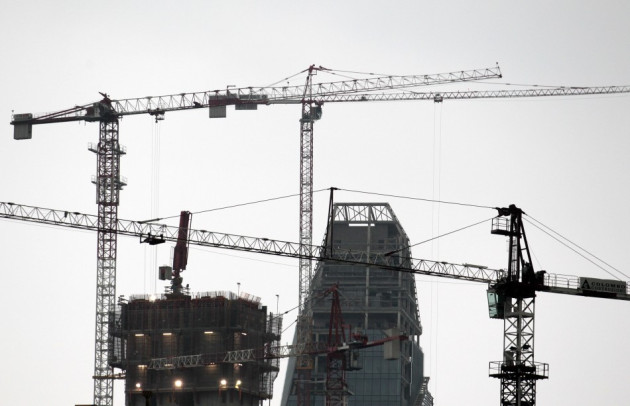 Italy saw its benchmark borrowing costs rise by more than 0.5 percent Friday as it raised nearly €5.9bn in a two-part bond auction that tested investor demand for lending to an economy entering its fourth recession in a decade.
The Italian Treasury sold €2.416bn in five-year government bonds, or BTPs, at a yield of 4.86 percent, 68 basis points higher than at a similar sale in March. A basis point is 0.01 percent. The sale represents the highest auction yield from the Treasury since January. The so-called bid-to-cover ratio, a gauge of investor demand, hit 1.341 times for the sale. This means investors bid €1.34 for every €1 offered.
A further €2.5bn in 10 year BTPs were sold at a rate of 5.84 percent, 60 basis points higher than the March auction, with a bid-to-cover ratio of 1.484. More cash was raised from two existing bond issues in a so-called "tap" of debt maturing in 2016 and 2019, bringing the day's auction total to €5.9bn.
Italy's Treasury sold €8.5bn in six-month bills Thursday at a rate of 1.772 percent, up from 1.119 percent in similar offering on 28 March.
Friday's deals wrap up a week in which Italy added nearly €15bn in debts onto the second-biggest bond market in the world despite investor concern that Prime Minister Mario Monti will struggle to tame the nation's shaky finances, meet the targets for deficit reduction recently agreed with EU leaders in March and reverse the country's fourth recession in the past ten years.
Italian business confidence fell to the lowest level in two years this week, according to Istat, the country's statistics body. Consumer confidence sits at a 15-year low. The figures followed news that Mr. Monti will delay plans to return the nation's finances to surplus, a target many investors believe is largely impossible in the current economic climate, by one year to 2014.
Italy's chief banking lobbyist, Giuseppe Sabatini, who heads the Italian bank association ABI, told reporters in Rome Friday that he expects the Italian economy to shrink by as much as 1.4 percent this year. He said Italy's bank would not need further cash from the European Central Bank's long-term refinancing operations but added that sharp increase in Italy's yield premium against German debt could change that view.
Market rates for Italy's active 10-year bonds rose 12 basis points to 5.76 percent. The extra yield, or spread, investors demand to hold Italian government debt instead of German bunds sit at 408 basis points.
The effort was further complicated by a string of grim consumer data from Europe's largest economies and the two-notch downgrade of Europe neighbours Spain's debt rating by Standard & Poor's late Thursday