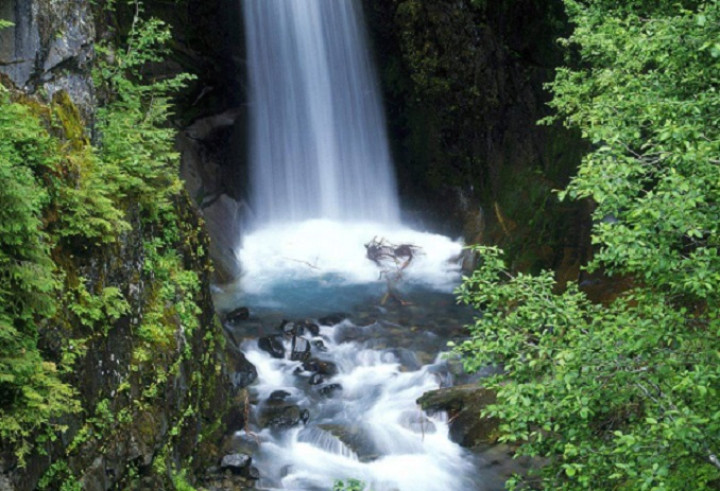 A British boy has died in a holiday tragedy after jumping off a waterfall at a summer camp in Italy.
The 15-year-old died after leaping into a natural alpine pool at Lillaz waterfall while playing a sport called 'canyoning,' which involves climbing waterfalls.
Italian media said the victim was with a group of friends at the 'Villeneuve' camp in the Aosta Valley when it happened.
A rescue helicopter came to the scene but the boy was declared dead two hours later.
The teenager was wearing a wetsuit and a helmet at the time of the incident. It was claimed he died from injuries to his torso.
Chief of the rescue service, Adriano Favre said: "He didn't surface after entering the water, and was pulled out unconscious by one the leaders of the group.
"He was suffering from abdominal trauma. I think he probably jumped in feet-first and a rock might have hit his stomach. It must have been a very hard impact but it is difficult to say because he had been pulled out of the water by the time we arrived," Favre told the Telegraph.
The British embassy confirmed it was aware of the death. A spokesman said: "We are aware of the death of a British national in Italy and stand ready to provide assistance."