Italy at the Polls: Hung Verdict as No Party Secures Majority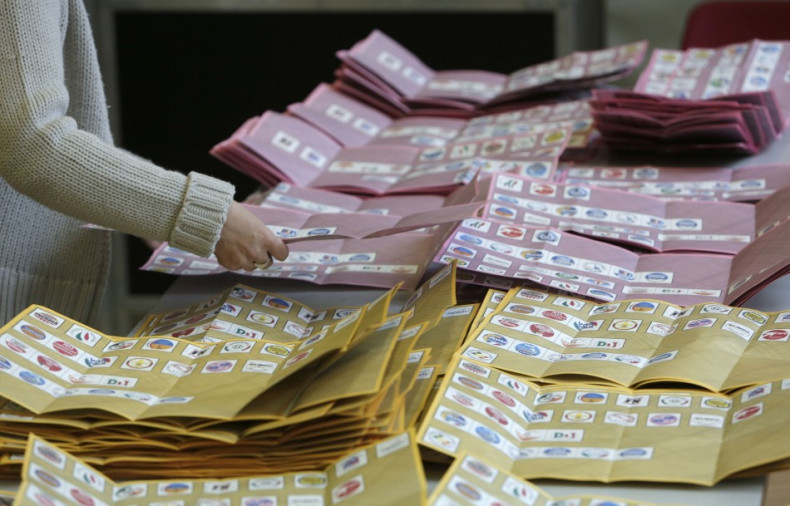 A night of drama and fluctuation in Italy's parliamentary elections has produced a hung verdict, with no party securing a majority.
Although the centre-left bloc of Pier Luigi Bersani narrowly won the lower house, and claimed control of the Senate, it fell short of a majority in the upper house, which is necessary to form a government.
Bersani's control of the Senate has been challenged by the centre-right coalition led by former prime minister Silvio Berlusconi, which has urged the interior ministry not to announce the final results in the hope of some margin of error in the counting.
Bersani's alliance won 29.54 percent against Berlusconi's 29.18 percent in the upper house.
"It is clear to everyone that a very delicate situation is emerging for the country," said Bersani while the last votes were being counted.
Undoubtedly the biggest surprise of the evening was the performance of the Five Stars Movement, led by comedian Beppe Grillo. Five Stars emerged with 25.55 percent of the vote, and is now the largest single party in the lower house.
Afterwards, Grillo said: "We've started a war of the generations ... They [the established political parties] have been there for 25 to 30 years and they've led this country to catastrophe.
"We will be an extraordinary force ... We will be 110 inside [the parliament] and several million outside."
Economist Mario Monti, whose government of technocrats has been ruling Italy over the last year, finished a distant fourth with only 10 percent of the vote. However, he said he is satisfied with the elections results.
"Some supposed we'd get a slightly better result but I am very satisfied, we are very satisfied," Monti said.
Analysts predict either fresh elections in the country or a weak coalition in power which will be unable to pass the much-needed tough legislation to get the country out of the economic rut.
'Worst possible outcome'
The election has come at a time when the Italian economy is struggling to emerge from recession. A year-long programme of severe austerity measures have also caused widespread resentment among Italians.
"This is the worst possible outcome from the market's point of view ... It seems inevitable that there will be a new election," said Citigroup head of global rates, Alessandro Tentori.
If the situation leads to a hung parliament in the eurozone's third largest economy, it will put the 17-member bloc in fresh turmoil.