Italy at the Polls: Bersani Urges Beppe the Clown to Join Coalition
Five Star Movement leader comedian Beppe Grillo declines alliance with other parties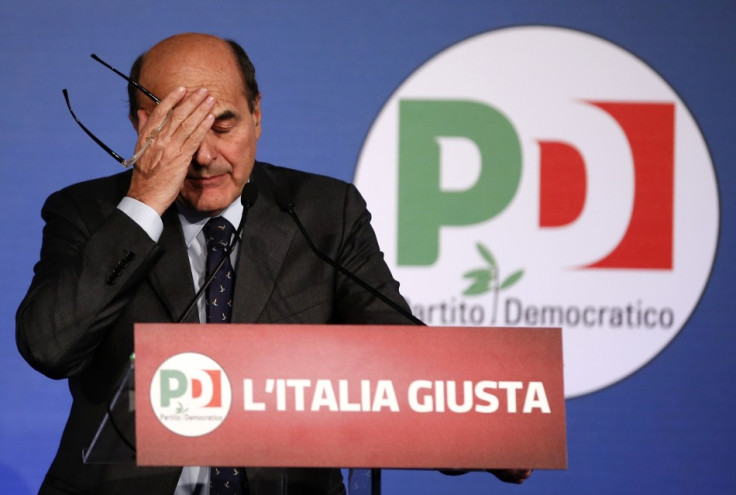 A resigned Pier Luigi Bersani has called for Beppe Grillo's Five Stars Movement to "take on responsibility" and cooperate with rival parties to form a government.
The Democratic party leader was speaking for the first time since disappointing election results left Italy in political deadlock. He said he had no intention to step down.
"They [Five Stars Movement members] have been saying we should all go home. Now that they are in parliament, they should go home as well or they say what they intend to do for this country."
Five Stars is the largest single party in the lower chamber, with 25.55 percent, but Grillo has pledged it will not form an alliance with other parties. It will vote on every bill put before the house according to its own credo, he said.
Polls ahead of the vote had put Bersani in a strong lead, with at least 35 percent of the share. But a strong comeback by former PM Silvio Berlusconi and Grillo's stunning result prevented Bersani gaining a majority in both parliamentary chambers, the lower house and the Senate.
Bersani refused to take full responsibility for his failure and blamed the result on Italy's messy electoral law, which he dubbed a "pigsty".
"I've never thought about resignations. I'm not the kind of person that abandons the [sinking] ship. I stay aboard - as captain, as cabin boy, no matter what, I won't abandon ship.
"We haven't won, even coming first," Berasani said. "In the US and other countries with the same result governability would have been granted."
Bersani fobbed off criticism that he had not tackled Italy's corrupt political establishment. A groundswell of anger against that helped propel Grillo to his winning position.
"The problem has proved to be stronger than our remedies," Bersani said.
He added that it was up to President Giorgio Napolitano to find the best way out of the political impasse but refused to say which of his rivals - Berlusconi or Grillo - he would prefer to work with in a coalition.
"We are open to shared institutional responsibility," he said. "I will put our proposals before parliament."
© Copyright IBTimes 2023. All rights reserved.