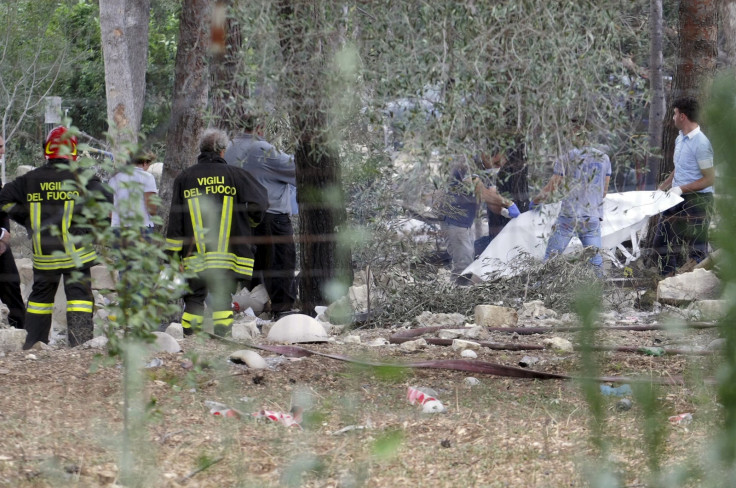 A huge blast at a fireworks factory in Italy's southern city of Bari has killed seven people and left at least six others injured. Some of the wounded are in serious condition.
As firefighters and emergency personnel are battling to control the situation, the exact death toll remains unclear.
The cause of the explosion is being probed. Initial reports suggest the blast was sparked by a nearby vehicle which eventually spread to the Bruscella factory in the town of Modugno.
Italy's Ansa news agency reported three bodies were found under the rubble but they were yet to be recovered.
"It will take at least 24 hours for firemen to be able to safely access the premises. Only then will we know the final number of victims, which currently seems tragically high," prosecutor Giuseppe Volpe was quoted as saying.
The unit was thought to be busy producing fireworks as Italians are known to celebrate festivals with pyrotechnics during this season. Such explosions in fireworks plants are not entirely new in summer especially in the southern parts.