Rome under Fire over 'Abduction' of Kazakh Dissident Mukhtar Ablyazov's Wife and Daughter
Lawmakers demand resignation of interior minister Angelino Alfano for deporting Alma Salabayeva and daughter Aula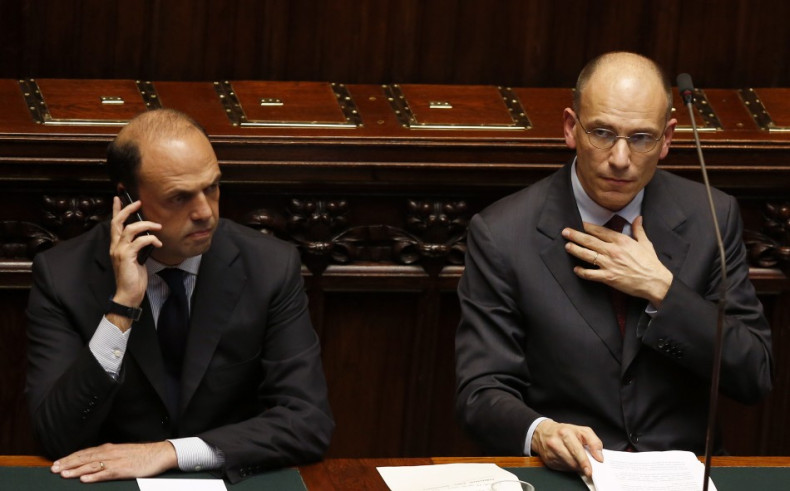 The Italian coalition government is under fire for deporting the wife and six-year-old daughter of a Kazakh dissident to Astana, the capital of Kazakhstan.
Prime Minister Enrico Letta ordered an internal inquiry into the handover of Alma Salabayeva and her daughter Aula to the regime of Kazakh dictator Nursultan Nazarbayev.
Salabayeva is the wife of Mukhtar Ablyazov, 50, one of Nazarbayev's fiercest political opponents and a political refugee.
The deportees were arrested by police in a dawn raid on their house in Rome at the end of May and put on a private flight chartered by the Kazakh embassy in Vienna in less than 72 hours.
According to Italian newspaper Il Fatto Quotidiano the plane was ready to take off hours before a judge authorised the operation.
Salabayeva and her daughter were expelled over allegations of holding forged documents although a court later ruled that the Central African Republic passport presented by Salabayeva was genuine.
In a detailed account written by Salabayeva and published by her son Madiyar Ablyazov on Facebook, the woman said they were picked up by a 50-strong commando.
She alleged that she and her daughter were mistreated by the commandos. A security officer called her "Russian bitch" and pretended to be a mafioso to scare her, she claimed.
They said they were looking for her husband, although he was not there. Her requests for political asylum were ignored.
Italy's foreign minister Emma Bonino has denied all knowledge of the operation.
Opposition MPs called for the interior minister and deputy PM Angelino Alfano to resign, claiming that he was behind the operation.
Five Stars Movement senator Nicola Morra said the government "authorised and supported abduction on behalf of a third party".
Democratic party (PD) senators said authorities had breached laws forbidding the deportation of foreigners to states where they might be subject to political persecution.
And the UN refugee agency UNHCR said that Italy had misjudged the consequences of the deportation.
Kazakhstan has been frequently criticised for its human rights record.
Il Fatto Quotidiano has aired the possibility that Alfano, Silvio Berlusconi's number two, ordered the deportation to please his party leader, who is a friend of Nazarbayev.
Under Berlusconi's rule, the Italian government signed several trade agreements with resource-rich Kazakhstan and paved the way for Italian private companies to exploit the central Asian market.
Ablyazov, a billionaire former energy minister under Nazarbayev, fled Kazakhstan for London in 2009.
He won political asylum in Britain in 2011. His whereabouts are unknown as he has been on the run since February 2012 after being sentenced to 22 months in prison for contempt of court.
A British court ruled that he had lied about his assets in an embezzlement trial, which he claimed was manipulated by Astana.
He told Italian newspaper La Stampa that Nazarbayev would use his wife and daughter as "political hostages" against him.