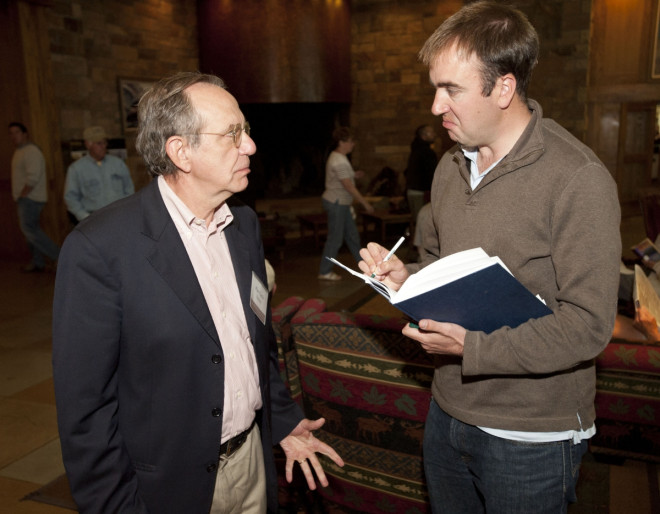 Italy has added another technocrat to its government by appointing the chief economist for the Organisation for Economic Co-operation and Development as the new finance minister.
Pier Carlo Padoan will take the role as Italy's finance minister, after his early criticism over tough austerity measures, for countries that are struggling with excessive debt and weakened economies, won support from the government.
On 14 February, Italy's national statistics institute, Instat revealed that the country's economy made a quarterly gain for the first time in more than two years.
However, in tandem, Prime Minister Enrico Letta was ousted by his party while Italian centre-left leader Matteo Renzi took over as the country's leader.
Renzi is the 39-year-old mayor of Florence and new chief of the Democratic Party, Italy's largest political group.
"We are at a crossroads," said Renzi during his nationally televised speech to the party leadership at the time. "I'm asking you to take the road less travelled."
Letta's departure will bring to an end a 10-month-old government that has gradually got weaker since its formation in the spring of 2013 and has come under pressure for failing to combat Italy's deep economic problems.
Renzi's Reforms
Renzi is expected to focus on speeding up structural reforms to recalibrate Italy's economy, which has trailed behind other European countries.
"I received mandate to form a new government by the President," said Renzi.
"I guarantee the president, the political forces and Italians that I'll give all my courage, zeal and energy."
Renzi pledged the new government will detail an electoral reform in February.
The man set to become Italy's youngest prime minister also announced new labour laws for March, reforms to the public administration for April and a tax bill for May.
"We are going to work very hard on contents," Renzi said, adding that his priority was to tackle unemployment.