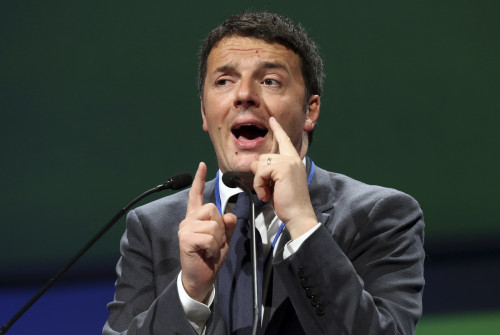 Matteo Renzi, the head of the centre-left party ruling Italy in coalition, has called for a new government to be formed.
In what amounts to an attempted palace coup against prime minister and party colleague Enrico Letta, Renzi, 39, told a Democratic Party (PD) meeting it was time for Italy to turn a new page.
"There are the need and urgency to open a new period, with a new government," the mayor of Florence, who was elected as leader of the PD in December, said.
Renzi urged the replacement of Letta, 47, at the head of a coalition government formed with the centre-right last year - without going to the polls.
"Italy can't live the next months and years in uncertainty," Renzi said. "I'm asking you to get together."
The politician often nicknamed as "Little Berlusconi" or "Italy's Tony Blair" said that Italy's controversial electoral laws needed to be reformed before new elections could be called.
Renzi thanked Letta for the work he has carried out but still accused his government of lack of action.
Meanwhile, Letta has called off an official visit in the UK scheduled for the end of February, the Financial Times reported.